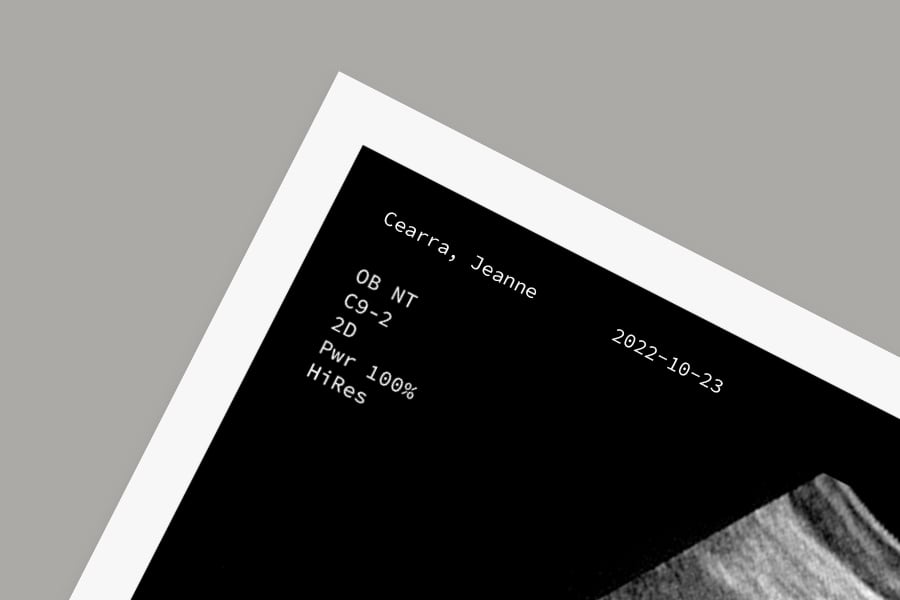 Are you interested in generating a fake ultrasound for FREE with your name on it? Then you've come to the right place! Baby Maybe offers a completely free fake ultrasound maker – you can choose an image, add your name on the design, and choose a date. Our Free Ultrasounds include a Baby Maybe watermark – a small label that shows where the image was generated.
If you'd like to upgrade from our free version and create an ultrasound with NO watermarks or limitations, then check out our Fake Ultrasound shop! Our fake ultrasounds are the highest quality on the internet! We even have 100% authentic and real thermal paper – exactly like you would get at a hospital. Check out one of our fake sonogram samples if you'd like to see more.
Want to Remove the Watermark?
Upgrade to one of our Premium Fake Ultrasounds from our shop. All of our Premium versions have no watermarks, no markings, and are fully customizable! You can set the name, the date, the issuing hospital, and choose your favorite design for a fully customized ultrasound.
Customize your Free Fake Ultrasound
Please note: This exact name will appear on the document, including spacing and punctuation. Please double check the entered name.
How to Make a Free Fake Ultrasound with Baby Maybe
Are you having any trouble with our free generator? Don't fret! It's super easy to create your own free fake ultrasound using our generator. To create your own please follow these simple steps below:
Steps to Using the Free Generator
Step 1: Customize Patient Name
Enter in the patient name. Please make sure to enter this name in correctly. Whatever is entered into this first input box will show up on the document exactly as entered, including spacing and punctuation.
Step 2: Customize the date.
This date is when the fake ultrasound was supposed to have been scanned. This date can be either in the past or in the future. April Fools Day is a very popular entry!
Step 3: Hospital Name Customization is only for Premium Versions!
The FREE version of our fake ultrasound maker does not allow you to customize the name of the issuing hospital. If you'd like to customize the hospital name, please upgrade to one of our Premium versions available in our shop.
Step 4: Customize Your Fake Ultrasound Design
Choose the design! We offer a range of dates for our generator to utilize.
Step 5: Download Your Image!
Generate your Ultrasound! A small popup will appear which will allow you to examine your work for errors. If you are happy with the design, click the big Download button to save a copy to your computer.
Let's get going using our fake ultrasound generator for free!
Our generator is at the top of the page! Enter the name and date that will appear printed at the top along with the ultrasound design.