The Best Fake Ultrasound Maker
Create the highest quality custom fake pregnancy Ultrasounds!
Featuring Real Ultrasound Paper!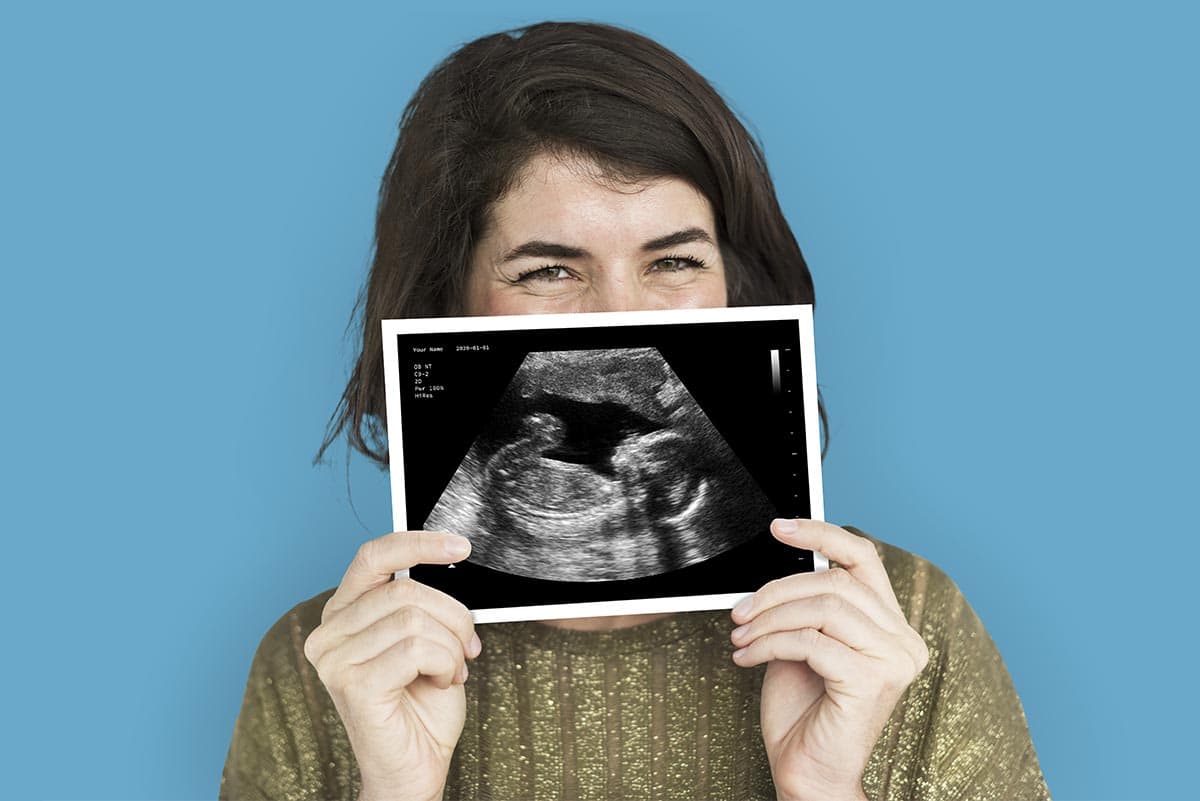 It's easy, and the fake baby ultrasounds are generated instantly!
The Most Realistic Fake Ultrasounds Online!
✔

Realistic! Fool your friends! We offer REAL ultrasound paper!

✔

Customize the name of the mother and procedure date

✔

Choose the age of the fetus and the hospital name

✔

Available instantly!
✔

Fake a pregnancy ultrasound of one baby, or even twins!

✔

All orders contain an instant digital PDF!

✔

Photo orders are printed on glossy paper and mailed

✔

Totally private! We will not share your information
4 premium products are available.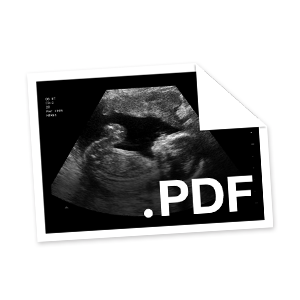 The Quickie,
$10
Instant Digital Ultrasound
A high-resolution PDF of your customized 5x7" ultrasound. Download instantly and print your own at home!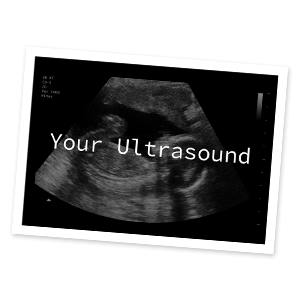 The Trickie,
$20
Premium Glossy Photo
Your custom ultrasound printed on high quality glossy 5x7" photo paper. Includes a Digital Ultrasound PDF for free!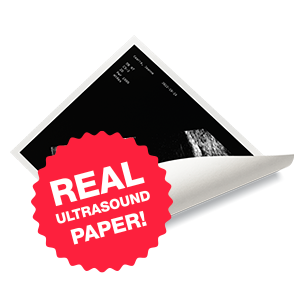 The Prank,
$25
REAL Ultrasound Thermal Paper Print
One printout of your customized ultrasound on REAL glossy 100x75mm Ultrasound thermal paper. Includes a Digital Ultrasound PDF for free!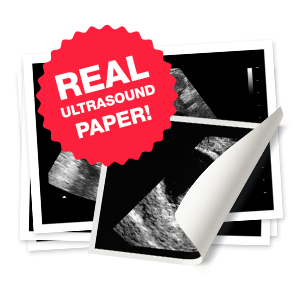 The Big Hustle,
$40
REAL Ultrasound Paper Print & 3 Premium Photos
One REAL glossy 100x75mm Ultrasound thermal paper printout and three 5x7" glossy printed copies. Includes a Digital Ultrasound PDF for free!
A photo of a laughing woman playing a prank on her friends with a fake ultrasound.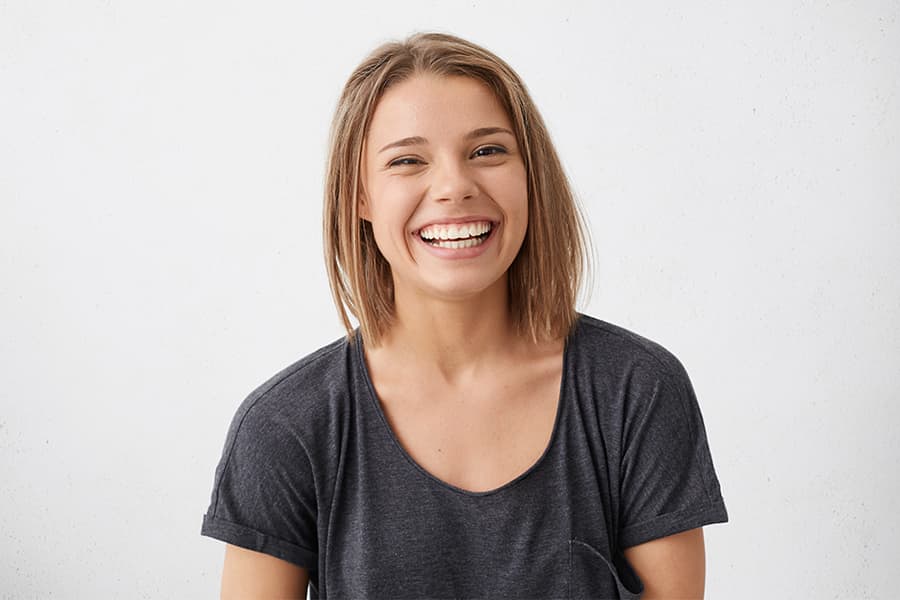 ✔

Customize the name of the mother or patient

✔

Customize the date of the procedure

✔

Customize the age of the fetus

✔

Customize the hospital name

✔

REAL Ultrasound paper available

✔

Instant Digital or printed delivery
A closeup of the detailed printing for our fake ultrasounds.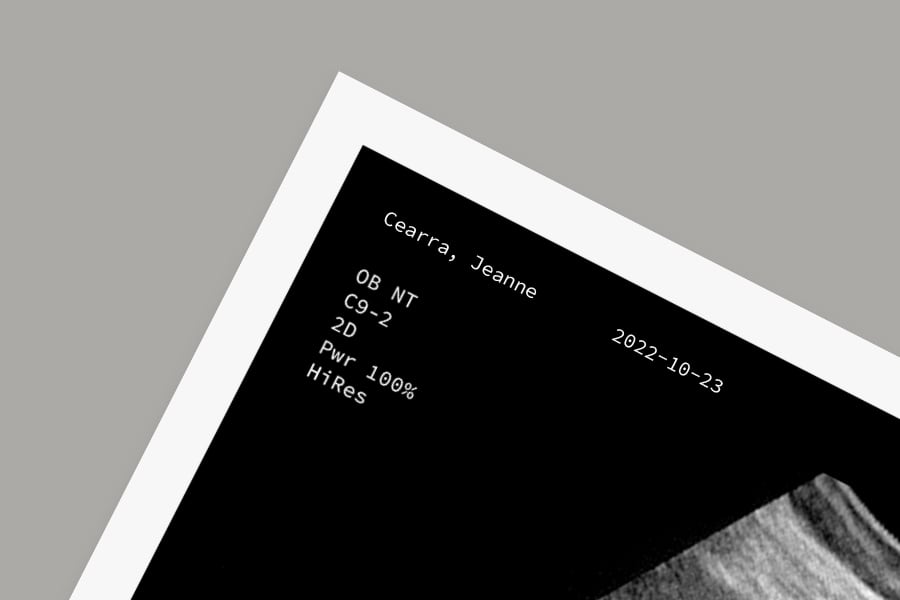 What can I do with a fake ultrasound?
There are tons of really cool uses for our fake ultrasounds! They're pretty fun, funny, and even practical.
✔

Social media experiment to see how your followers will react to the news

✔

A way to announce to your partner that you're really pregnant

✔

A fun keepsake to replace a lost or damaged ultrasound

✔

Test your boyfriend to see how he will react

✔

Fun prop for your baby gender announcement

✔

Trick for your parents for April fools day

✔

Trick your husband with a "happy accident

✔

Realistic prop for movies

✔

And more!
Why is Baby Maybe the Best?
🖨️ Real Thermal Printing
The fake ultrasounds are printed with medical-grade thermal printers on real thermal 100x75mm paper with a glossy and bright finish. If you're looking for maximum realism, our thermal prints are exactly like the real thing!
🤫 Discreet Packaging
All of our printed products are packaged carefully and shipped in our discreet plain cardboard mailers. There are no markings that identify the contents - you can prank in absolute confidence!
📬 Fast Shipping and Tracking
Our premium glossy photos and thermal prints are are mailed via USPS with Tracking available. The majority will reach our customers within 3 business days. Shop with us if you want fast and convenient customer service!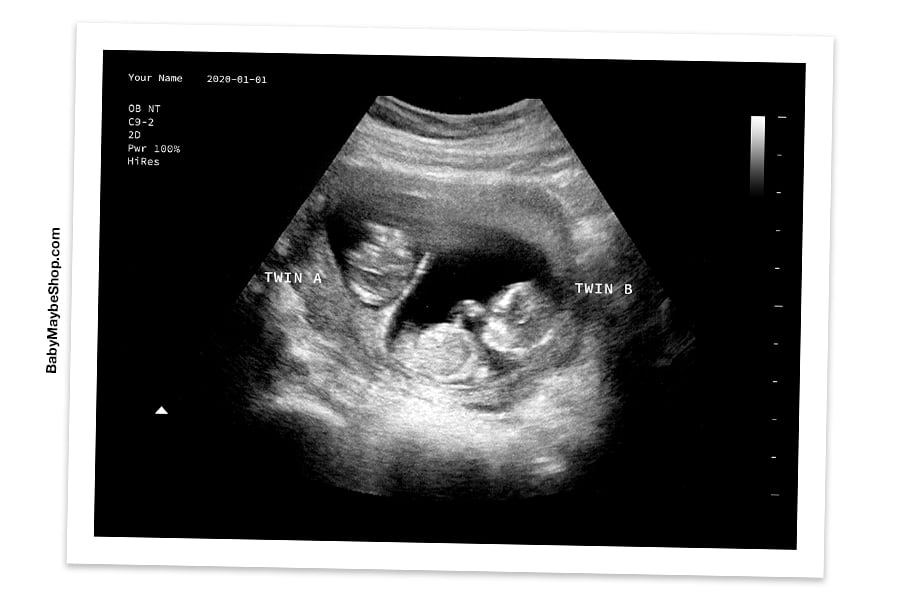 Frequently Asked Questions
You will receive our digital Ultrasounds immediately! If you choose a printed and mailed premium Ultrasound, we will discreetly package it and dispatch it within five business days. Depending on where you live in the United States, it should arrive within 3-5 business days from the moment it ships. Quick and easy!
We also offer door to door tracking - just email us if you'd like an update on your package status.
An ultrasound scan or sonogram is a non-invasive medical test that uses high-frequency sound waves to instantly capture live public/images from inside of your body. The technology is very similar to sonar and radar. Ultrasound scans are often used to evaluate fetal development and check on the health of the developing baby. Unlike other imaging techniques (like X-ray), ultrasound uses no radiation. For this reason, it's the safe and preferred method for viewing a developing fetus.
These printed and digital custom fake ultrasounds look very close to the real deal! We offer multiple products, and it's possible to purchase one of our fake ultrasounds on 100% authentic Ultrasound thermal paper (100x75mm)! They appear to be authentic at first glance, and are great for playing jokes! We encourage you to prank responsibly. A joke isn't funny if it is too realistic!
These prank or gag ultrasounds look realistic, but they are NOT REAL tests from a doctor. These ultrasounds are in no way scientifically accurate - they are completely fake and for amusement only! This website is not intended to take the place of a real medical diagnostic or any other tests or treatments that have been or may be recommended by a healthcare provider. If you are experiencing discomfort or symptoms, please seek out medical care. If you are pregnant, please seek prenatal care from a licensed healthcare provider.
Your privacy and security is important to us! We do not keep or share any of your personally-identifiable, private information unless you share it with us in order to ship a product to you. In order to generate the ultrasound we ask for a name of the patient, but feel free to supply any information that you like! We do not collect your email address unless you supply it to us. We will not contact you unless you request to be contacted first.
We do not store your credit card information. Online payments are passed via a secure socket layer to a payment processor where your information is tokenized - this means that a random number is generated to represent your payment. Our payment processor is PCI compliant which ensures that your information is being handled in accordance with industry security standards.
These ultrasounds are completely private! We do not retain any information that can link you to any particular generated ultrasound unless you order a premium test. We will never share your personally identifiable information with an outside party, apart from payment processing or ad network cookies. You can prank in complete anonymity, if you like!
An instant digital delivery is available for $10. One printed and shipped photo is available for $20. One thermal photo on real Ultrasound paper is available for $25. One thermal photo on real Ultrasound paper and three printed and shipped premium photos are available for $40. All printed photos come with an instant digital delivery for free!
We ship using USPS. Shipments arrive within 3-5 business days. We also offer door to door tracking - just email us if you'd like an update on your package status!
Yes, we offer door to door tracking - just email us if you'd like an update on your package status.
Unfortunately we do not have the current capacity to ship internationally, as we are based in the USA. We recommend that all of our international clients order a digital PDF and print their ultrasound locally. Digital copies are delivered instanteously worldwide!
All of our documents are packed in discreet, plain white cardboard mailers with no identifying marks. The return address is listed as Document Service. No one will know what is inside the package unless they open it!
We do not offer refunds for digital downloads. Please double check your order information before generating and purchasing the document.
We will replace any documents that are incorrectly configured. Please contact us if you would like a document you ordered from us reconfigured or edited.
We will replace and reship any documents that are lost in transit. Please allow 5 business days for any documents to arrive before requesting a replacement.
We offer refunds for printed photos that have not yet shipped.
We offer refunds on orders that are printed incorrectly or otherwise incorrect due to errors on our part.
If a refund is issued, please allow 5-10 business days for it to be processed by your credit card provider. We do not retain your card information. We do not maintain control over your funds once a refund is issued.
Please check the status of your order before requesting a refund on printed documents.
Create your own custom fake sonogram!