Navigating the Sea of Pregnancy Myths
Pregnancy is a time of excitement, anticipation, and sometimes, confusion. During your pregnancy you are likely to encounter a multitude of advice and opinions and beliefs from well-meaning friends, family, and even strangers. Not all information is accurate and separating fact from fiction is crucial for a healthy and informed pregnancy. In this article, we will attempt to debunk common pregnancy myths and provide you with reliable, evidence-based information to help you make informed decisions.
Myth 1: "You're Eating for Two"
Fact: While it is important to nourish yourself and your growing baby, you do not need to double your caloric intake. Focus on healthy nutrient-dense foods and listen to your body's hunger cues. Quality over quantity is key.
Myth 2: "Morning Sickness Only Happens in the Morning"
Fact: Morning sickness can strike at any time of the day or night. It is caused by hormonal changes and can vary in severity. Staying hydrated and eating small, frequent meals can help alleviate symptoms.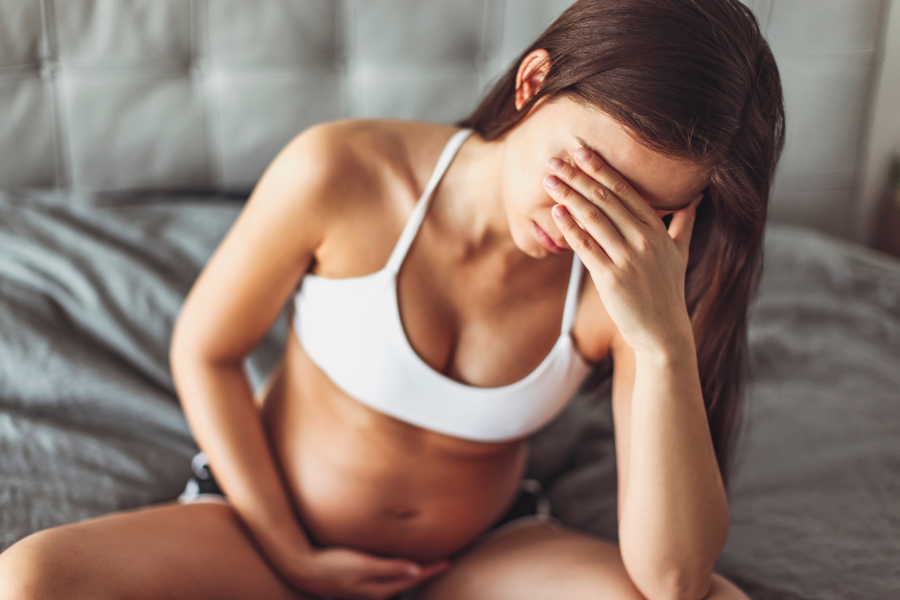 Myth 3: "Avoid All Seafood During Pregnancy"
Fact: While some types of fish are high in mercury and should be limited, many seafood options are safe and rich in omega-3 fatty acids, which are important for fetal development. Choose low-mercury options like salmon, shrimp, and tilapia.
Myth 4: "Exercise Can Harm the Baby"
Fact: Moderate exercise is generally safe and beneficial during pregnancy. Engaging in regular physical activity can improve mood, increase energy levels, and support overall health. Consult your healthcare provider before starting a new exercise regimen.
Myth 5: "You Can Predict the Baby's Gender by the Shape of the Belly"
Fact: The shape and size of your belly are influenced by various factors, including your body type, the position of the baby, and the strength of your abdominal muscles. The baby's gender has no impact on the way your belly looks.
Myth 6: "Spicy Foods Induce Labor"
Fact: There is no scientific evidence to support the belief that spicy foods can induce labor. While some women experience digestive discomfort after consuming spicy foods, they do not trigger uterine contractions.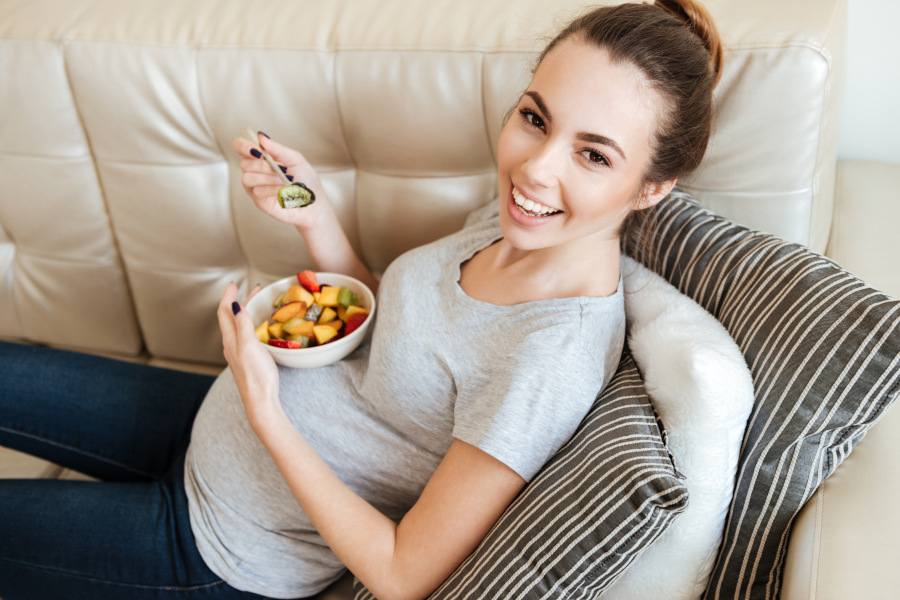 Myth 7: "Avoid Exercise to Prevent Miscarriage"
Fact: In the absence of underlying medical conditions, exercise does not increase the risk of miscarriage. In fact, regular, moderate exercise can be beneficial for both you and your baby. Consult your healthcare provider for guidance.
Myth 8: "Heartburn Means Your Baby Will Have a Lot of Hair"
Fact: Heartburn is caused by hormonal changes and the pressure of the growing uterus on the stomach. There is no scientific link between heartburn and the amount of hair a baby will have at birth.
Myth 9: "Raising Your Arms Overhead Can Strangle the Baby with the Umbilical Cord"
Fact: This myth has no basis in reality. Moving your arms and stretching during pregnancy will not harm the baby or the umbilical cord. Your baby is well-protected within the amniotic sac.
Myth 10: "Caffeine Should Be Completely Avoided"
Fact: While excessive caffeine intake should be limited during pregnancy, moderate consumption (about 200 mg per day) is generally considered safe. This is equivalent to one 12-ounce cup of coffee.
Myth 11: "Pregnant women should avoid taking baths"
Fact: Baths are safe and can be super relaxing when you are pregnant. You do need to watch the water temperature because pregnant women should not let their core body temperature get higher than 102.2F; especially in the first trimester. You are not likely to overheat in a bathtub since the water cools over time and your upper body is actually out of the water. You should avoid hot tubs, jacuzzies, and saunas, they can raise your body temperature dangerously high in just about 10 min.
Navigating Pregnancy with Accurate Information
As you progress through your pregnancy, it is crucial to arm yourself with accurate information to dispel myths that can cause unnecessary stress or confusion. Rely on evidence-based sources, consult your healthcare provider for personalized guidance, and trust your instincts. Sometimes the advice provided by your mother or grandmother can be steeped in myths from many years ago. Remember that every pregnancy is unique, and what works for one person may not apply to another. By seeking out reliable information and making informed decisions, you are empowering yourself to have a healthy, confident, and joyful pregnancy experience.
The information is presented as a general guide to present information on pregnancy myths. It is for informational purposes only. The information provided is not intended to be the only information available about pregnancy myths. The material provided is not expected to be a substitute for advice or information from your physician or health care provider.
If you have any questions, concerns, fears, apprehensions, unease, or worry about pregnancy myths contact your health care provider immediately.