When bringing a new life into the world, the birthing process plays a significant role in the experience. Expectant parents have various birthing options available to them, each offering unique approaches, environments, risks, and rewards. An informed decision that aligns with your preferences and needs can only be made if the woman fully understands the different options available and is confident that all her questions have been answered. We will explore some birthing options and discuss key factors to consider when choosing one.
Hospital Birth
Hospital births are the most common and traditional option. They take place in a hospital setting, usually in the Labor and Delivery area and are typically attended by an obstetrician, nurses, and other medical professionals. Here are some factors to consider when opting for a hospital birth:
Safety: Hospitals provide access to medical interventions and emergency care if complications arise during labor and delivery. There is always a medical professional on duty or on call to handle your delivery needs.
Pain Management: Hospitals offer a range of pain relief options. These include but are not limited to epidural anesthesia and pharmaceutical pain medications. The choice of pain management is a joint decision between the medical team and the expectant mother. Safety is the most important factor in making an informed decision.
Medical Equipment: Hospital births have easy access to medical equipment such as fetal monitors, operating rooms, and neonatal intensive care units if needed. Pediatric experts are also available in case the newborn requires special medical attention.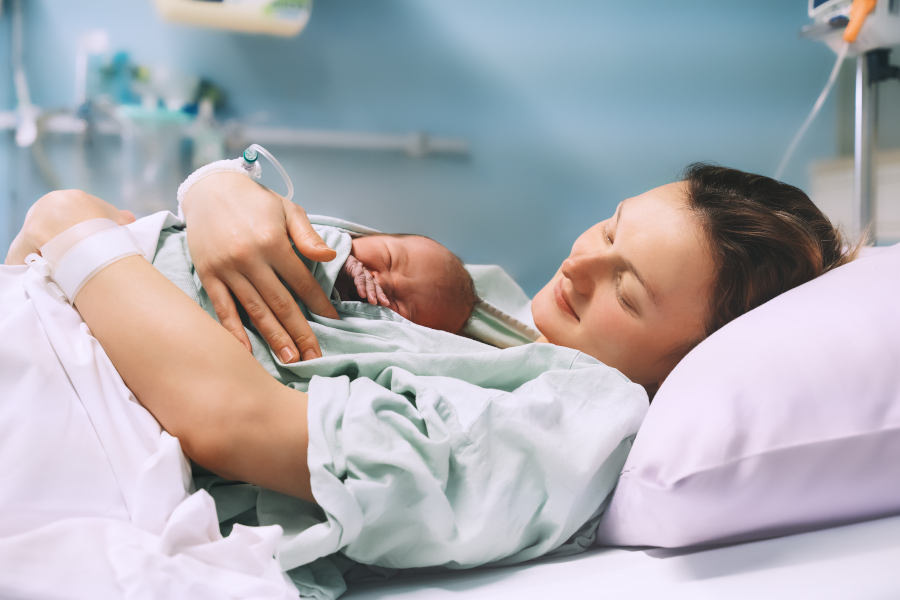 Birth Center
Birth centers provide a more home-like setting for labor and delivery. They are usually located near a hospital if emergency medical intervention is needed. Typically, a delivery handled at a birth center is a non-complicated delivery with few risks involved. The woman is closely followed during the pregnancy so if something develops prior to delivery that contraindicates a birthing center delivery experience the decision can be make in a non-emergency environment. Consider the following factors when contemplating a birth center:
Personalized Care: Birth centers typically offer a more intimate and personalized experience, with midwives often providing continuous support. Physicians are typically available for consultations in the case of a non-routine labor and delivery.
Natural Approaches: Birth centers tend to encourage and support natural childbirth techniques, including movement, water immersion, and alternative pain management options.
Lower Intervention Rates: Birth centers generally have lower rates of medical interventions like cesarean sections and epidurals, making them an attractive choice for those seeking a more holistic birthing experience.
Home Birth
Home births involve giving birth in the comfort of your own home, usually attended by midwives or qualified healthcare providers. Midwives usually work in conjunction with a physician that they can call in case of a difficult delivery. If you are considering a home birth, keep the following factors in mind:
Familiar Environment: Giving birth at home allows you to be in a familiar and comfortable environment, which can promote relaxation and reduce stress.
Continuity of Care: With home births, during the course if the pregnancy you can build a relationship with a midwife who will provide personalized care throughout your pregnancy, labor, and postpartum period.
Limited Medical Interventions: Home births typically involve minimal medical interventions, allowing labor to progress naturally and empowering the birthing person.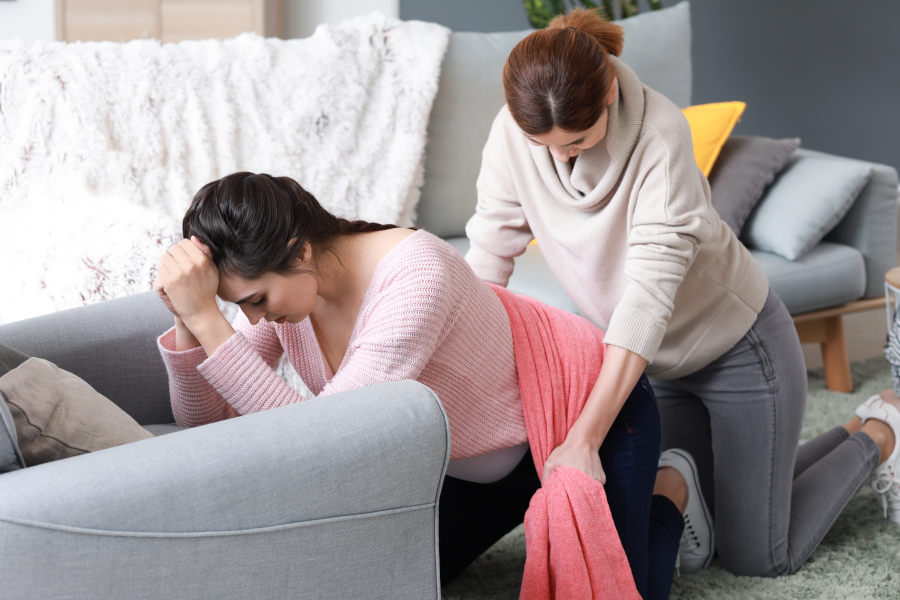 Factors to Consider When Choosing a Birthing Option
Safety: The safety of the mother and the baby is the most important consideration when making a decision regarding the birthing option. Assess the availability of medical resources and emergency care at your chosen birthing location. Discuss any pre-existing medical conditions or potential risk factors with your healthcare provider to determine the most appropriate setting for the birth.
Personal Preferences: Reflect on your personal preferences and values regarding childbirth. Consider the level of control and involvement you desire in the decision-making process, as well as the atmosphere and support you envision during labor and delivery.
Support System: Evaluate the support systems available to you. This includes your healthcare provider, birth partner, and the birthing team. Be sure that your chosen birthing option aligns with the individuals who will provide physical and emotional support throughout the process.
Pain Management: Consider your pain management preferences and options available at each birthing location. If you desire a medication-free birth or wish to explore alternative pain relief methods, choose a setting that supports these choices.
Previous Birth Experience: Reflect on any previous birth experiences you may have had. Consider what worked well for you and what you would like to change or improve upon. Discuss these experiences with your healthcare provider and explore birthing options that address your specific needs and concerns. Talk to other parents who have had the birthing experience you are considering.
Accessibility: Assess the proximity and accessibility of your chosen birthing location. Consider factors such as travel time, available transportation options, and potential logistical challenges during labor.
Financial Considerations: Evaluate the financial implications of different birthing options. Determine the extent of insurance coverage and the potential out-of-pocket expenses associated with each choice. It is essential to have a clear understanding of the costs involved to make an informed decision. Do not be afraid to ask "what does this cost me?"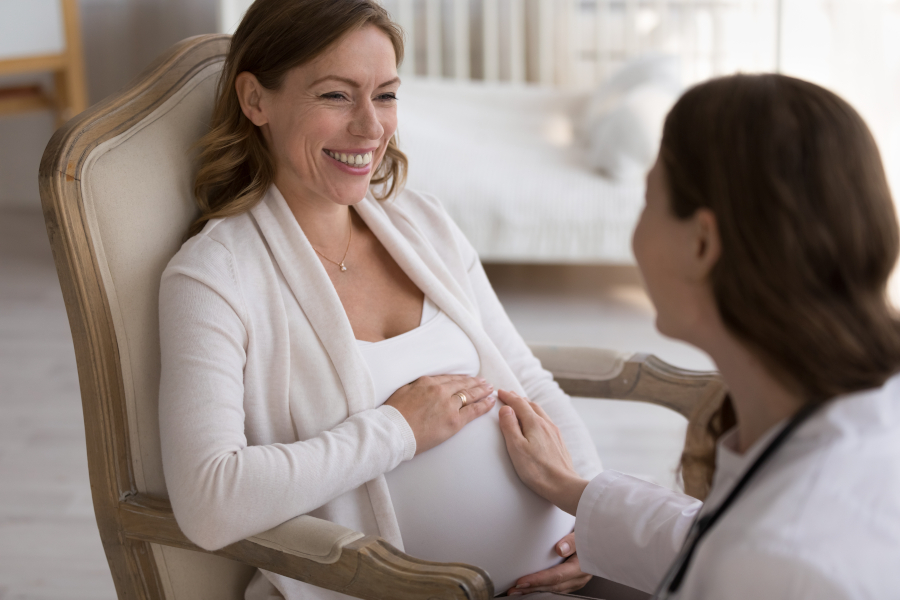 Choosing a birthing option is a deeply personal decision. By exploring the various birthing options available and considering important factors such as safety, personal preferences, support systems, pain management, previous birth experiences, accessibility, and financial considerations, you along with your healthcare provider can make an informed choice that aligns with your needs and desires. Remember, discussing your options with your healthcare provider, seeking guidance from experienced professionals, and involving your support network can help you navigate this important decision and ensure a positive and empowering birth experience.
If you have any questions, concerns, apprehensions, unease, or worry about your fetus' development contact your health care provider immediately.