Ultrasound technology has revolutionized prenatal care by providing valuable insights into the health, the development, and the well-being of the fetus. It plays a vital role in detecting various medical conditions and abnormalities during pregnancy. In this article, we will delve into the different uses of ultrasound technology in identifying medical conditions during pregnancy. We will also discuss some non-ultrasound tests that are frequently performed during pregnancy to reveal certain pre-natal conditions.
Confirming Pregnancy
One of the primary uses of an ultrasound examination during early pregnancy is to confirm the presence of a viable embryo. An ultrasound scan can detect the gestational sac and, in subsequent scans, visualize the fetus, its heartbeat, and estimate gestational age. This confirmation is crucial for initiating prenatal care and monitoring the progression of the pregnancy.
Assessing Fetal Growth and Development
Ultrasound scans are essential for monitoring the growth and development of the fetus. They provide detailed measurements of the fetus, including head circumference, abdominal circumference, and femur length. These measurements help determine if the fetus is growing within the expected ranges for gestational age.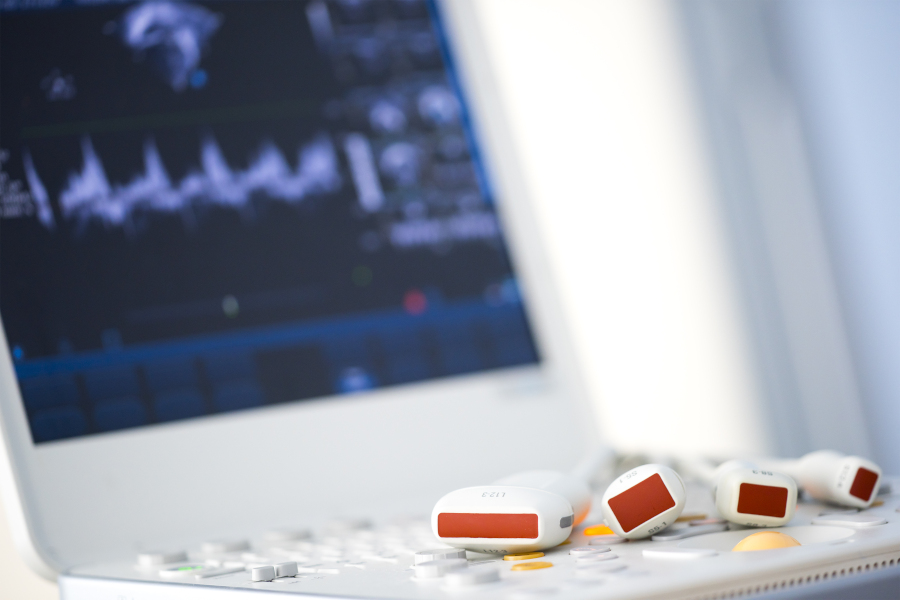 Detecting Structural Abnormalities
Another key role of an ultrasound examination during pregnancy is detecting structural abnormalities in the developing fetus. Ultrasound scans can visualize the baby's internal organs, limbs, and other structures, allowing healthcare providers to identify potential abnormalities or malformations. This includes conditions such as neural tube defects, heart defects, cleft lip/palate, and skeletal abnormalities.
Assessing Placental Health and Position
Ultrasound scans are also used to assess the health and position of the placenta. It can identify conditions such as placenta previa (where the placenta partially or completely covers the cervix) or placental insufficiency (when the placenta is not providing sufficient nutrients and oxygen to the fetus). These assessments help guide management decisions and ensure the well-being of both the mother and the baby.
Evaluating Amniotic Fluid Levels
Ultrasound scans can measure the volume of amniotic fluid surrounding the fetus. Abnormal amniotic fluid levels, such as too little (oligohydramnios) or too much (polyhydramnios), can indicate underlying medical conditions. This evaluation is crucial for identifying potential complications and guiding appropriate interventions.
Monitoring Fetal Position
An ultrasound scan can determine the position of the fetus within the uterus, including its presentation which could be head-down, breech, or transverse. This information is important for planning the mode of delivery and ensuring a safe birthing experience. The fetal presentation is crucial information in determining if a caesarian section delivery is indicated.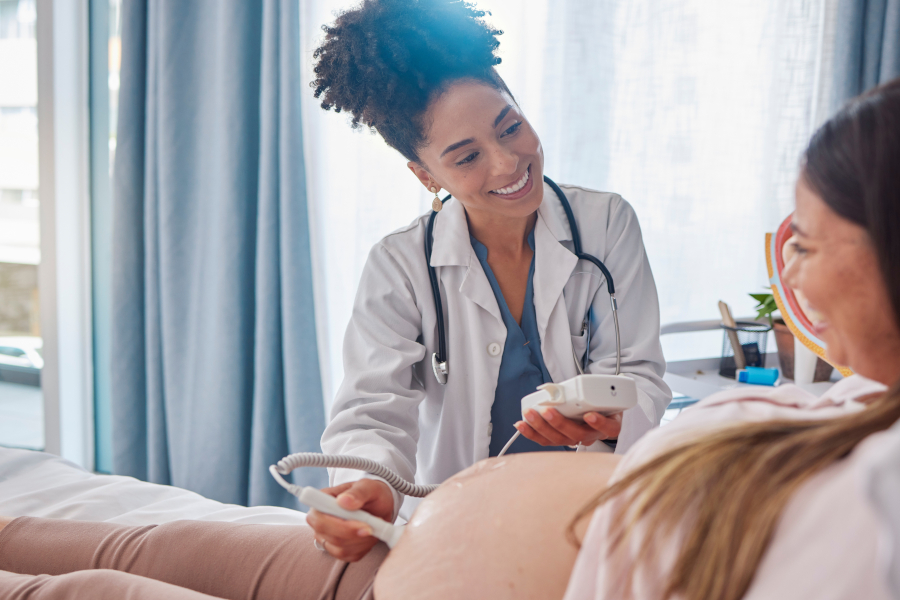 Is Ultrasound the Only Diagnostic Tool?
While ultrasound is an invaluable diagnostic tool during pregnancy, it is not the only method available for detecting certain medical conditions. Depending on the specific condition being assessed, additional diagnostic tests may be necessary. Here are some examples:
1. Genetic Testing
In cases where there is a higher risk of genetic or chromosomal abnormalities, such as Downs' syndrome, diagnostic tests such as chorionic villus sampling (CVS) or amniocentesis may be recommended. These tests involve taking a sample of fetal cells or amnionic fluid to analyze the genetic information.
2. Maternal Blood Tests
Certain maternal blood tests, such as the quadruple screen, which screens for a number of certain birth defects or cell-free DNA testing, which determines if the woman has a higher chance of having a fetus with Downs' Syndrome or trisomy 18 or trisomy 13 or an abnormality in the sex chromosomes (X and Y chromosomes), are available to gather important prenatal information. These tests can complement the information obtained from ultrasound scans and help in making more informed decisions.
3. Fetal Echocardiography
When evaluating the structure and function of the fetal heart, a specialized ultrasound called fetal echocardiography may be performed. This test provides detailed images of the fetal heart and helps identify any cardiac abnormalities.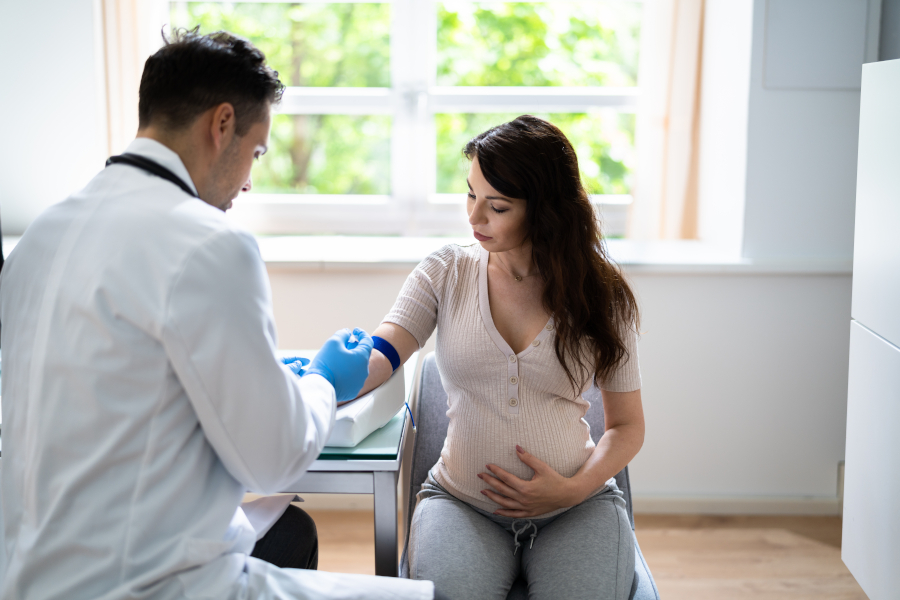 Conclusion
Ultrasound is a versatile and essential tool in prenatal care, allowing healthcare providers to detect and monitor various medical conditions during pregnancy. It plays a crucial role in confirming pregnancy, assessing fetal growth, detecting structural abnormalities, and evaluating placental and amniotic fluid health. While ultrasound scanning is invaluable, it is not the only diagnostic tool available. Depending on the specific condition suspected, additional tests such as genetic testing, blood tests, and fetal echocardiography, may be recommended to provide a comprehensive assessment of the fetus. The combined use of these diagnostic tools helps ensure a more accurate diagnosis and facilitates appropriate management decisions for a healthy pregnancy and a positive birth experience.
The information is presented as a general guide to present information on the role of ultrasound in detecting medical conditions during pregnancy. It is for informational purposes only. The information provided is not intended to be the only information available about the different types of ultrasounds available. The material provided is not expected to be a substitute for advice or information from your physician or health care provider.
If you have any questions, concerns, apprehensions, unease, or worry about the role of ultrasound in detecting medical conditions during pregnancy contact your health care provider immediately.