An ultrasound appointment is a significant milestone in the journey of a pregnancy. It provides expectant parents an opportunity to catch a glimpse of their unborn child and gather essential information about fetal development. If you are preparing for your first ultrasound appointment or are simply curious about what to expect, this article will guide you through the process, offering insights into what typically happens during a standard ultrasound appointment.
Preparation
Before your ultrasound appointment, it is important to follow any instructions provided to you by your healthcare provider. Typically, they will advise you to drink an adequate amount of water so that you arrive with a comfortably full bladder. A full bladder serves as a reliable landmark in your abdomen to help orient the ultrasound operator so that your uterine contents are more easily identified. It is also a good idea to wear loose-fitting clothing that can be easily lifted or removed to provide better access to your abdomen.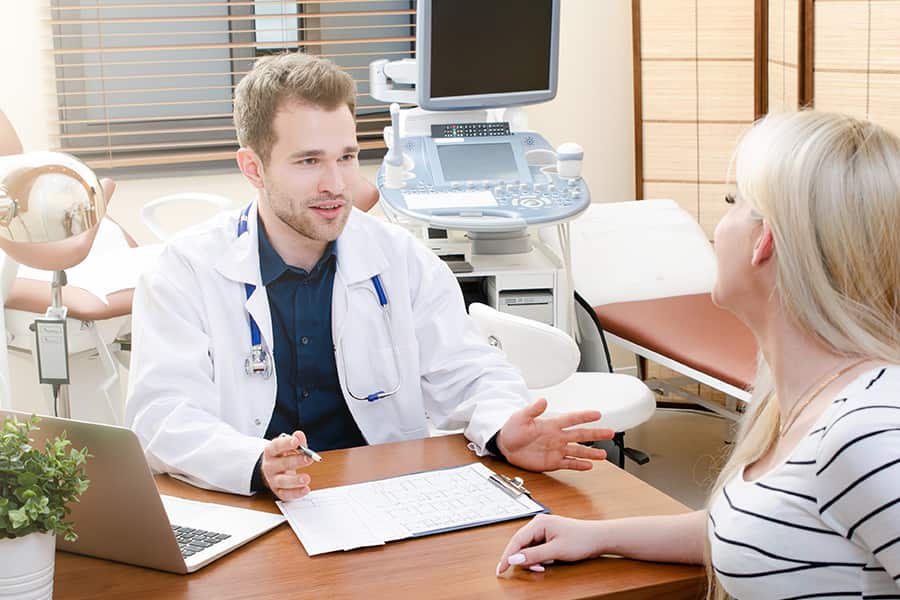 Welcoming and Introduction
Upon arriving at the ultrasound clinic or hospital, you will be warmly welcomed by the staff. After registering you may be taken to a dressing room and be asked to put on a gown before taking you into the examination room. Once inside the ultrasound room you will be introduced to the ultrasound technician who is a trained healthcare professional responsible for performing the scan. The technician will help you settle comfortably on an examination table, ensuring that you are relaxed and at ease. It is very common that they allow a third person in the examination room with you.
Gel Application and Transducer
To conduct the ultrasound examination a clear, very often cold, gel will be applied to your abdomen. This gel acts as a conductor facilitating the transmission of sound waves that travel from the transducer, into your abdomen, bounce back, and then detected and recorded. The transducer is a handheld device that emits and receives ultrasound waves. These sound waves are harmless and do not cause your baby any discomfort. The transducer is gently moved across your abdomen in all directions to be sure the examination captures a complete image of your baby. Usually, you can see the findings on a monitor screen getting the first glimpse of your baby.
Visualizing Your Baby
As the ultrasound technician moves the transducer back and forth across your abdomen, you will be able to see the images of your baby appearing on the monitor screen. The technician will identify and measure various structures, including the baby's head, body, limbs, and organs. You may see and hear the tiny heart beating, see the baby's fingers and toes, and even observe them moving inside the uterus. The technician may also capture still images or record short video clips for you to cherish forever as precious mementos.
Medical Assessment
The primary purpose of an ultrasound examination is to serve as a crucial medical assessment of you, your pregnancy, and your developing baby. It also allows you to begin to develop a physical connection with your baby. The technician will assess the baby's growth and development, check the position of the placenta, measure the amniotic fluid levels, and evaluate the blood flow in the umbilical cord. This assessment helps identify any potential complications or abnormalities, ensuring appropriate medical intervention if necessary.
Communication and Explanation
Throughout the ultrasound examination the technician will communicate with you, explaining what is being observed and measured. They will point out specific features or structures in the uterus and answer any questions you have. It is important to feel comfortable asking questions and seeking clarification, because the technician is there to guide you and provide information about your baby's health and well-being. If the technician uses medical terms that you do not understand be sure to ask the meaning, have them explained in words that you understand.
Emotional Experience
An ultrasound examination is an important medical procedure, it is also an emotional experience for expectant parents. It is common to feel a variety of emotions during this time, including excitement, joy, and sometimes nervousness or anxiety. Seeing your baby's features and movements can be an overwhelming and awe-inspiring experience, strengthening the bond between you and your little one.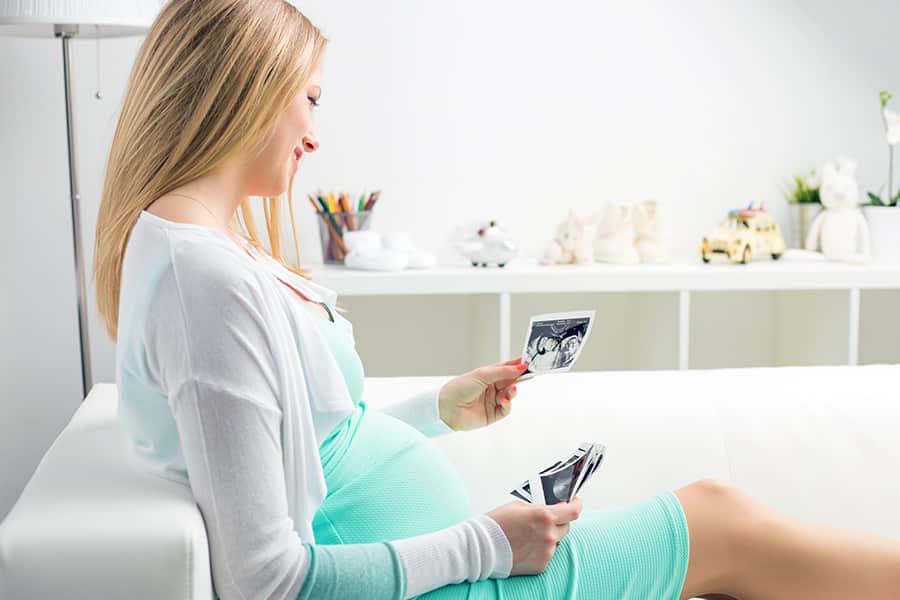 Results and Follow-up
At the end of the ultrasound appointment, the technician may provide you with some preliminary information about the baby's health and development. It is important to understand that a comprehensive evaluation of the results is performed by a radiologist or obstetrician, who will interpret the images and provide a detailed report. Depending on your healthcare provider's protocols, you may schedule a follow-up appointment to discuss the results and address any further questions or concerns.
Conclusion
An ultrasound appointment during pregnancy is an incredible experience that offers a window into the world of your unborn child. From the preparation and welcoming atmosphere to the visualization of your baby and the medical assessment, it is a comprehensive process that aims to ensure the well-being of both mother and baby. Embrace the emotions that arise during this momentous occasion and cherish the precious memories that the ultrasound images and videos capture. Be sure to obtain a print of your baby's first picture to have and to show to friends and family.
The information is presented as a general guide to provide information regarding the events surrounding an ultrasound examination. It is for informational purposes only. The information provided is not intended to be the only information available concerning ultrasound examinations. The material provided is not expected to be a substitute for advice or information from your physician or health care provider.
If you have any questions, concerns, apprehensions, unease, or worry about ultrasound examinations contact your health care provider immediately.