If you have never tried something outrageous like faking a pregnancy, you are missing out on real FUN! Whether pranking your friends and family or your careless boyfriend that you've been waiting to teach a lesson, this idea is more a simple prank.
It's more than a practical joke because there are real emotions involved. You will see reactions from your loved ones that you never expected to see. Using a fake ultrasound can make your parties super fun and entertaining.
Amazing friends and family with an ultrasound can be part of any event. There's no occasion where this gag wouldn't make a splash. It can be a birthday surprise or a bombshell revelation for your bachelorette and bridal parties. Regardless of the theme of your event, the idea of using a fake ultrasound is extraordinary.
To rock this fake ultrasound prank, know the features that distinguish a real ultrasound from a fake. Also, save yourself from falling victim to someone else's prank by learning the difference yourself.
Don't know where to start? Continue reading to find out the differences between a real and a fake ultrasound.
How Does a Fake Ultrasound Differ from a Real Ultrasound
Image of Fetus
The image of the fetus can be the first giveaway that your ultrasound is real or fake even though the ultrasound's accuracy can be determined by several factors. Typically, doctors perform a real ultrasound during the pregnancy to obtain a fetal anatomy survey.
The ultrasound includes a colored or black and white image of a fetus. You need to look at the small details such as the baby's position and body shape to make sure it looks real. Make sure you study your ultrasound image so you can be familiar with the anatomy and position of the fetus. Note that in a real ultrasound scan, denser body tissues appear brighter and white.
The image in a fake ultrasound, on the other hand, is often distorted. Sometimes, it's difficult to recognize human anatomy. It can show unexpected body parts or abnormal features. The image in the report may be blurry and vague. There might be unique add-ons or features in the ultrasound to make the image funnier or more shocking.
Accurate Information
Paying close attention to the details on the ultrasound can be one of the important features when it comes to distinguishing the real deal from a phony. A real ultrasound includes authentic details and medical terminology.
Most importantly, a real ultrasound has a date of imaging, gestational age of the fetus, machine settings, your name, hospital details, and a reference number. Sometimes the written details might not match up with the ultrasound image but still, an accurate report mentions it all.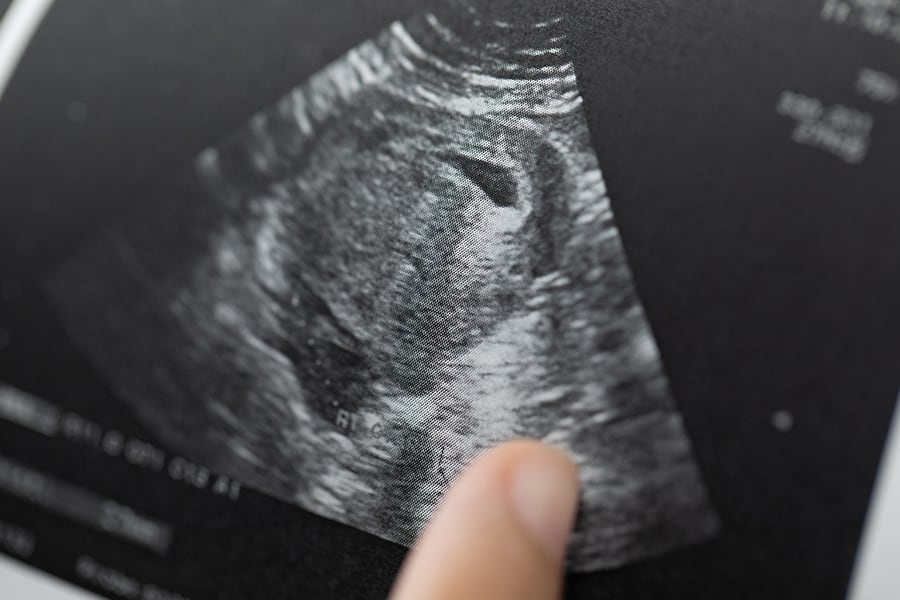 Although fake ultrasounds might have some of these details, they could be wrong or missing. It is important to go through an ultrasound carefully to spot any odd details. You might seek help from Google to check the authenticity of the information, such as the location, hospital name, and the date to determine if the information is correct or dubious.
If you look even closer, fake ultrasounds often print the wrong stage of pregnancy or miscalculate the fetus' age. If you're hoping to play this prank yourself, you must focus on even the smallest bits of information.
Printing Quality of an Ultrasound
Printing is another key difference that sets a real ultrasound apart from a fake one. A professional radiologist makes a real ultrasound so there is no room for poor quality imaging or any technical glitches.
In fact, when you physically compare a real ultrasound with a fake ultrasound, you may find a visible quality difference. Professional ultrasounds use thermal papers for making prints. The imprinted image on the real ultrasound has a shiny and smooth texture. It might feel like a shopping receipt from a store. Also, the writing won't fade easily, unlike a fake ultrasound.
However, the printing quality of a fake ultrasound will lack many of the features mentioned above. If you don't hire reliable fake ultrasound services, spotting a quality difference will take no time. Fake reports can use regular printing paper and look different from a high quality, real ultrasound report. Look closely to assess the printing quality.
Attention to Detail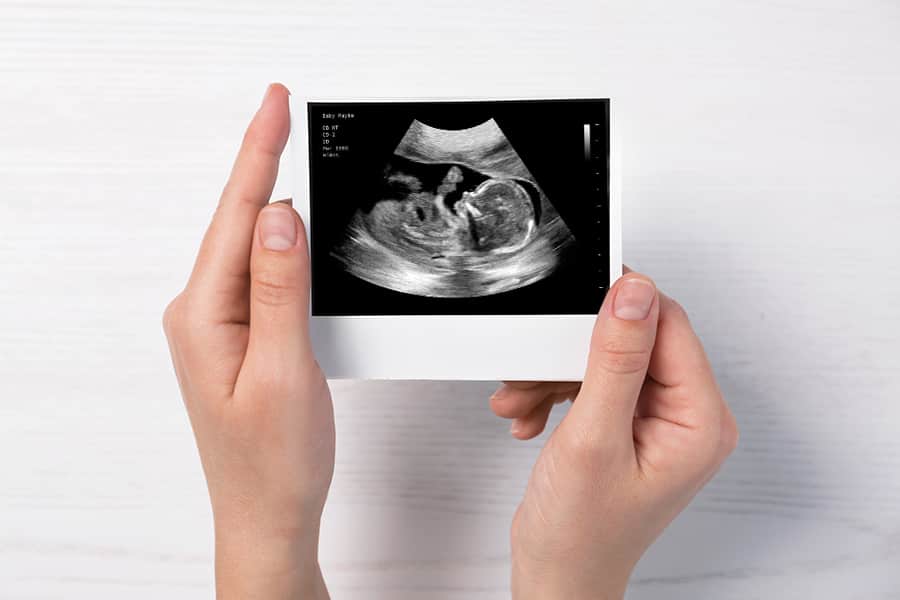 One rule of thumb for any professional medical scan is to make documents "impeccable." A medical report, whether it is an ultrasound or MRI, won't have any language errors. It is grammatically correct and has no spelling or punctuation mistakes. In fact, it is one of the easiest ways to find out the difference between a real and a fake report.
Medical centers have professional and trained teams to develop the ultrasound. They know their job and are responsible enough to encode a report without any spelling errors, grammar inconsistencies, and punctuation mistakes.
Until you don't seek the assistance of well-known ultrasound makers, a fake ultrasound may overlook grammar issues. It may have spelling errors in printed information such as medical terms, hospital name, and date.
Uniqueness
There is hardly anything that Google doesn't know. When women use a fake ultrasound for a prank, they often use a scan easily found on Google. However, a real ultrasound is unique when it comes to its medical description and fetus image. There is no way anyone can find the same scan on Google. But a fake ultrasound can be found by doing a simple reverse image search. If a search engine shows the same results, it's a fake and not the real deal.
Summing Up
In a nutshell, using a fake ultrasound is not only an amazing way to surprise and amaze loved ones but also a way to create memories. This prank item has become a women's favorite. No matter how fun they are, you should know how to differentiate between a fake and real ultrasound. Hopefully this tricks will help you do that so your pranks are successful!