Pregnancy is a remarkable journey that culminates in one of the most transformative experiences of a person's life: childbirth. Understanding the stages of labor and delivery is crucial for expectant parents, as it helps demystify the process and allows for better preparation. In this article we will explore the various stages of labor and delivery, providing information about what to expect during each phase.
Stage 1: Early Labor
Early labor marks the onset of the labor process and is characterized by the following:
Contractions: Contractions are the primary sign of early labor. They may start as irregular and mild, resembling menstrual cramps, and gradually become more regular and intense.
Cervical Changes: The cervix begins to efface (thin out) and dilate (open). These changes are typically assessed by a healthcare provider.
Duration: Early labor can last for several hours or even days. It is often the longest stage.
Tips for Coping with Early Labor:
Stay Hydrated: Drink plenty of fluids to stay hydrated.
Rest: Try to get some rest between contractions.
Distract Yourself: Engage in light activities, like taking short walks, to distract yourself from discomfort.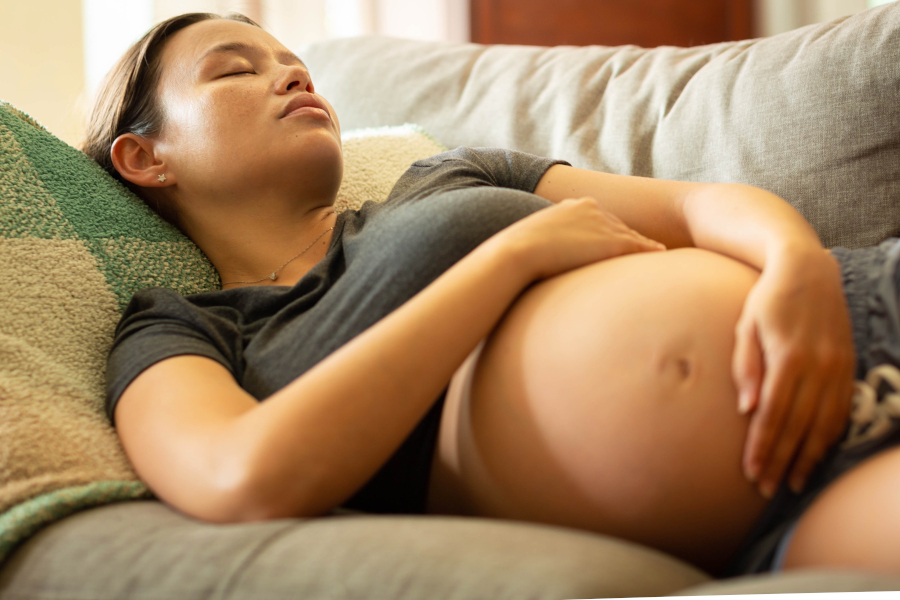 Stage 2: Active Labor
Active labor is when the intensity of contractions increases, and the cervix continues to dilate. Key characteristics of this stage include:
Stronger Contractions: Contractions become more frequent and intense, lasting about 45-60 seconds with 3-5 minutes of rest between them.
Dilation Progress: The cervix continues to dilate, usually reaching around 6-7 centimeters.
Engagement: The baby's head descends further into the pelvis.
Tips for Coping with Active Labor:
Breathing Techniques: Practice deep, rhythmic breathing to manage pain.
Position Changes: Experiment with different positions, such as walking, swaying, or rocking.
Support: Lean on your birthing partner or support person for encouragement and assistance.
Stage 3: Transition Phase
Transition is the shortest but often most intense phase of labor. Key features include:
Frequent Contractions: Contractions are very strong, lasting 60-90 seconds with only 30 seconds to 2 minutes of rest in between.
Full Cervical Dilation: The cervix dilates fully to 10 centimeters during this phase.
Pressure: You may feel increased pressure as the baby's head moves lower into the birth canal.
Tips for Coping with Transition:
Focus: Stay focused on the goal - meeting your baby soon.
Breathing Techniques: Continue deep, controlled breathing.
Support: Lean on your support team for encouragement and assistance.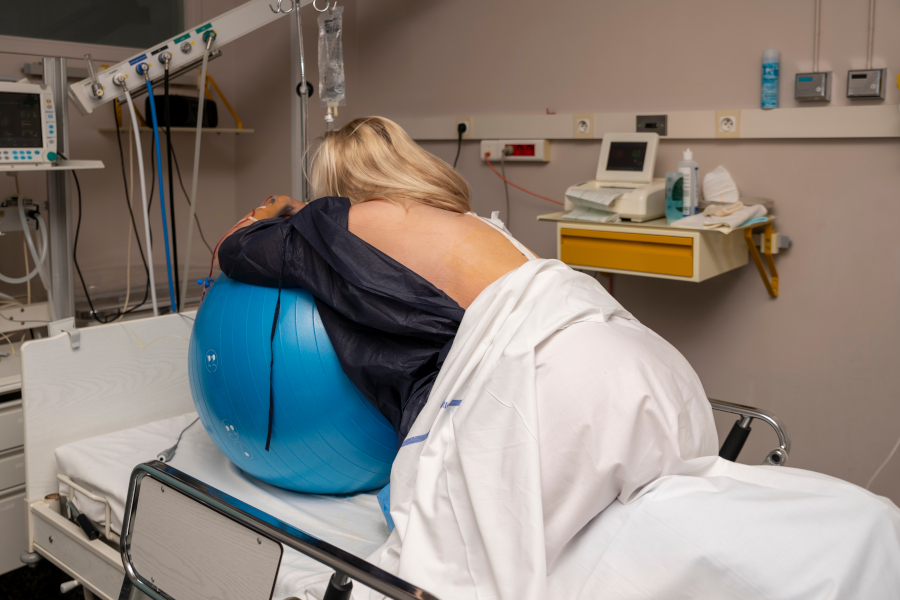 Stage 4: Second Stage of Labor
The second stage of labor begins when the cervix is fully dilated and ends with the birth of your baby. Key points include:
Pushing: You will feel the urge to push during contractions, guided by your body's natural instincts. Only push when your healthcare provider tells you to.
Baby's Head Emerges: The baby's head begins to crown as it moves through the birth canal.
Delivery: With continued effort and pushing, the baby's head and shoulders are delivered, followed by the rest of the body.
Tips for Coping with the Second Stage:
Follow Your Body: Trust your body's cues for when to push.
Most importantly, Listen to Your Healthcare Provider: Follow their guidance for pushing techniques.
Focus on Breathing: Maintain controlled breathing during contractions.
Stage 5: Third Stage of Labor
The third stage begins immediately after the baby's birth and involves the delivery of the placenta (afterbirth). Key points include:
Placental Delivery: After the baby is born, contractions continue, helping to expel the placenta from the uterus.
Monitoring: Healthcare providers closely monitor bleeding and ensure the placenta is fully delivered.
Tips for Coping with the Third Stage:
Rest and Bond: Use this time to rest and bond with your baby.
Follow Medical Guidance: Your healthcare provider will manage the placental delivery.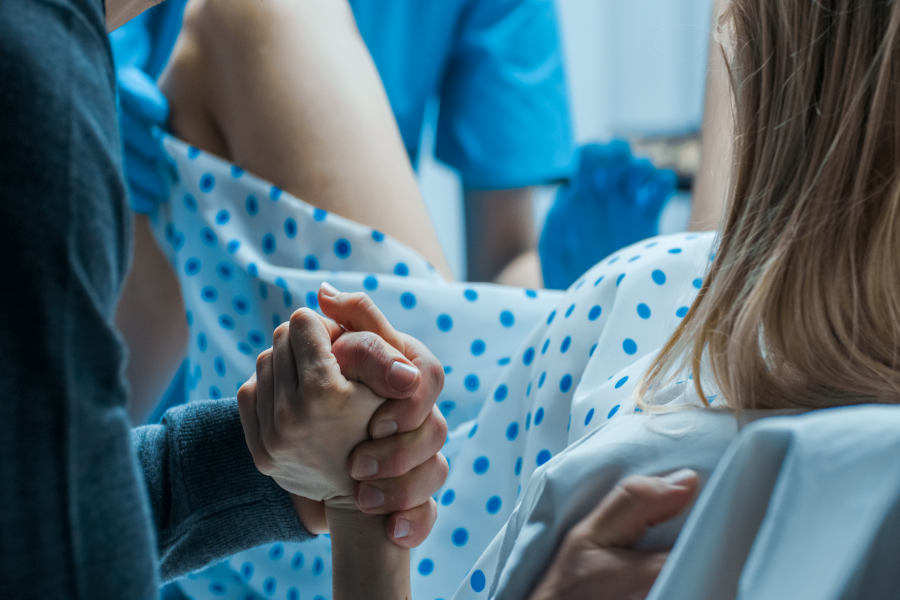 Stage 6: Postpartum Recovery
While not a formal stage of labor and delivery, the postpartum period is crucial for recovery and bonding:
Recovery: Your healthcare team will monitor your recovery, including uterine contractions, bleeding, and vital signs.
Bonding: Begin bonding with your baby through skin-to-skin contact and breastfeeding, if desired.
Education: Receive guidance on newborn care and postpartum self-care.
Understanding the stages of labor and delivery is a valuable tool for expectant parents. It empowers you to actively participate in the birthing process, collaborate with your healthcare team, and make informed decisions about your labor and delivery experience. Remember, each labor is unique, and while these stages provide a general framework, your own experience may differ. Trust your body, stay calm, and embrace the incredible excitement of welcoming your new addition to the family.
This information is presented as a general guide to present information on navigating labor and delivery. It is for informational purposes only. The information provided is not intended to be the only information available about navigating labor and delivery. The material provided is not expected to be a substitute for advice or information from your physician or health care provider.
If you have any questions, concerns, fears, apprehensions, unease, or worry about navigating labor and delivery contact your health care provider immediately.