Becoming a parent is an exciting and transformative experience that brings joy and new responsibilities. As you prepare for the arrival of your little one, it is important to start thinking about childcare options. Planning ahead allows you to make informed decisions and ensure a smooth transition when it is time to return to work or pursue other commitments. In this blog, we will explore when you should start thinking about childcare options and some of the childcare possibilities that exist.
Early Considerations:
It is never too early to start thinking about childcare options. Even during pregnancy, it is helpful to begin researching and familiarizing yourself with the different types of childcare available to you in your community. This early stage allows you to gather information, understand the local childcare landscape, and start thinking about what may work best for your family.
Around the 6-Month Mark:
If your baby is under 6 months, you probably do not have to worry about separation or stranger anxiety (a phase that usually appears between 6 and 9 months and peaks around 12 to 15 months) — but at any age, it helps if you take things slowly so your child can ease into the new setting and have the best childcare experience possible. When your baby is around six to nine months old is a good time to start actively considering your childcare options. At this stage, you have a clearer understanding of your baby's needs, feeding patterns, and sleep routines.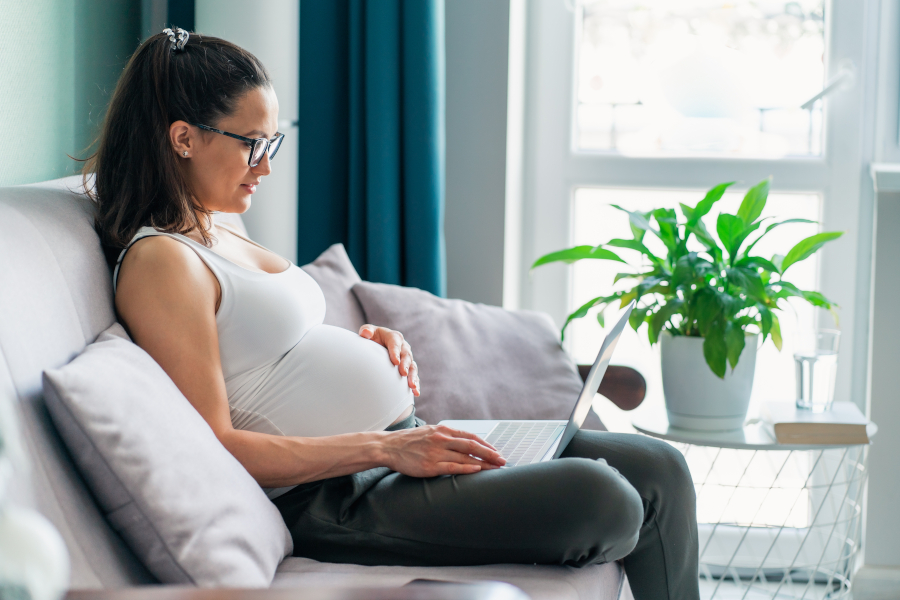 Factors to Consider:
When considering childcare options, several factors should influence your decision-making process:
Personal Circumstances: Assess your specific needs and circumstances. Consider factors such as your work schedule, commute time, and any additional commitments or responsibilities.
Child's Age and Development: Different age groups have different needs. Infants, for example, may require more one-on-one attention, while older children may benefit from social interactions and structured activities.
Location: Consider the proximity of the childcare facility to your home and/or workplace. Accessibility and convenience are important factors to ensure a smooth daily routine.
Budget: Childcare costs can vary significantly depending on the type of care and location. Evaluate your financial resources and determine a budget that aligns with your family's needs.
Personal Preferences: Reflect on your personal values and preferences when it comes to childcare. Some parents prefer a home-like environment, while others may choose a structured daycare center. Consider what aligns with your parenting philosophy and what helps make you feel most comfortable.
Types of Childcare:
There are several types of childcare to explore, including:
Group Day care: These facilities are state-licensed and are usually run similarly to a school, with kids of varying ages cared for in groups. Some of these are run by employers themselves. Group Day care centers often offer structured activities, socialization opportunities, and trained staff members
In-Home Day care: This refers to care provided in a home-like setting by a caregiver. This option may provide a smaller group setting and a more intimate environment. This type of childcare is run out of providers' homes, often as they care for their own children at the same time. Not all states require in-home daycare providers to be licensed, so make sure you find out about the regulatory requirements in your state before sending your child.
Nanny or Au Pair: Hiring a nanny or au pair involves having a caregiver come to your home to provide one-on-one care for your child. Hiring a nanny for your child can be an overwhelming process — you will be introducing someone into your life and home, counting on them and trusting them to help take care of your children, potentially for years. Knowing what to ask potential nannies during the interview process will give you essential insight into their personalities and childcare styles. At the end of the day, you must feel comfortable with this person, as they will be in your home and watching your children and should be someone you trust and respect.
Babysitters: Babysitters provide occasional care, usually on an as-needed basis. This option is suitable for short-term care or when you require flexibility.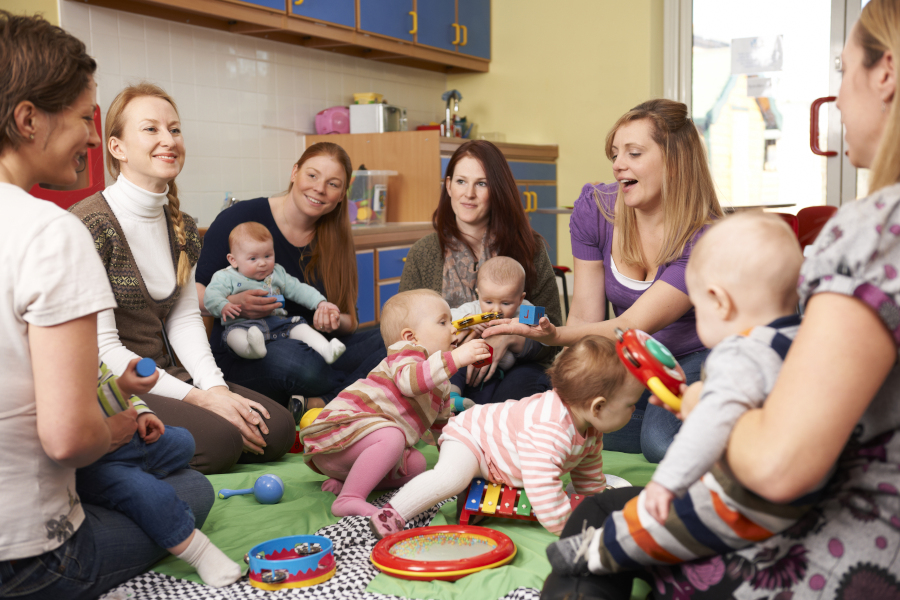 Researching and Visiting Childcare Facilities:
Once you've identified the type of childcare that aligns with your needs, it is important to research and visit potential facilities. Here are some steps to consider:
Seek Recommendations: Ask friends, family, and colleagues for recommendations. Hearing about their experiences can provide valuable insights.
Conduct Online Research: Use online platforms to search for childcare options in your area. Read reviews, check ratings, and gather as much information as possible.
Schedule Visits: Contact the childcare facilities you are interested in and schedule visits. This will allow you to see the environment, meet the staff, and ask questions. It is important to visit the facility at different times of the day to see the staff in action.
Ask Questions: Prepare a list of questions to ask during your visits. Inquire about the caregiver-to-child ratio, daily routines, safety measures, and educational activities.
Trust Your Instincts: Pay attention to your instincts and assess how comfortable you feel with the facility and the caregivers. Trusting your gut feeling is an important factor in making the right decision.
Making a Decision:
Once you have gathered all the necessary information and completed your visits, it is time to make a decision. Consider all the factors mentioned earlier, including your child's needs, your preferences, location, and budget. Evaluate the pros and cons of each option and choose the one that best meets your requirements.
Thinking about childcare options is an important step in planning for your baby's future. Starting the process early allows you the time to make informed decisions, research different types of childcares, and find a solution that aligns with your family's needs. By considering factors such as personal circumstances, child's age and development, location, budget, and personal preferences, you can make a well-informed choice. Remember to research and visit potential childcare facilities, ask questions, and trust your instincts when making a decision. With careful planning, you can find a safe and nurturing environment for your child, providing them with the care and support you and your child needs.
The information is presented as a general guide to present information on planning for childcare. It is for informational purposes only. The information provided is not intended to be the only information available on planning for childcare. The material provided is not expected to be a substitute for advice or information from your physician or health care provider.
If you have any questions, concerns, fears, apprehensions, unease, or worry on planning for childcare contact your health care provider immediately.