Pregnancy is an exciting period in a woman's life. The body undergoes numerous changes to support the growth and development of the baby. To ensure both mother and baby receive the essential nutrients needed for the baby's development, many healthcare providers recommend taking prenatal vitamins. In this article, we will explore the importance of prenatal vitamins and their role in pregnancy.
Understanding Prenatal Vitamins
Prenatal vitamins are specialized supplements designed for pregnant women. They contain a combination of vitamins and minerals crucial for the health of both the mother and the developing baby. These vitamins fill potential nutrient gaps in a woman's diet during pregnancy.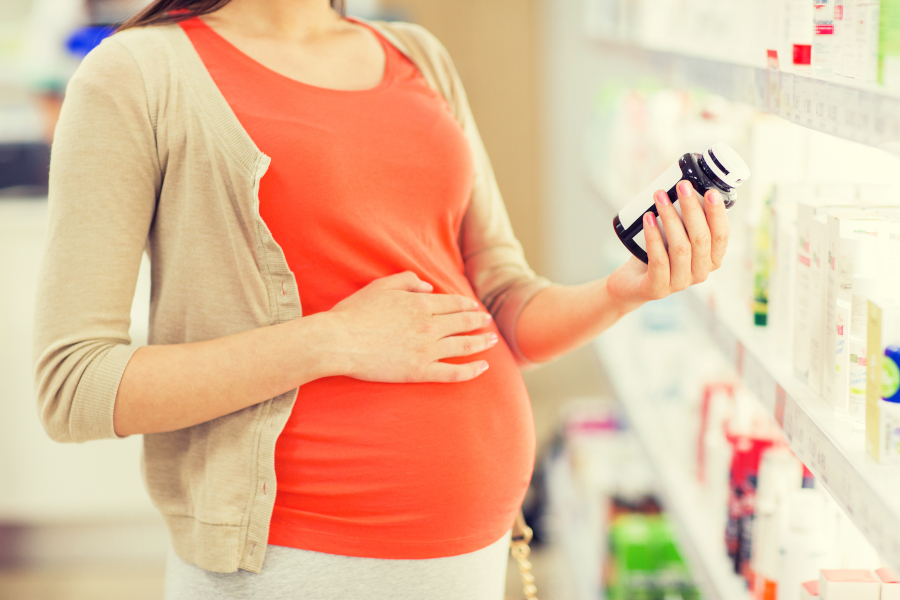 What are some of the vitamins contained in prenatal vitamins and why are they important?
Folic Acid: One of the more important components of prenatal vitamins is folic acid. This B-vitamin is vital in preventing neural tube defects. In the fetus the neural tube becomes the central nervous system, which consists in the brain and spinal cord. Adequate folic acid intake is crucial in the early stages of pregnancy when the baby's neural tube is forming.
Iron: Pregnancy increases the body's demand for iron. Iron is necessary for the production of red blood cells in both the mother and baby. The mother's red blood cells carry oxygen from her lungs to the placenta. The baby's red blood cells carry oxygen from the placenta back to the developing fetus. Adequate iron stores in the mother's body are essential for this process to develop. Iron deficiency during pregnancy can lead to anemia, a condition in which blood has a low number of healthy red blood cells.
Calcium: Calcium is essential for the development of the baby's bones, teeth, muscles, and heart. If a pregnant woman does not get enough calcium from her diet, her body will take calcium from her bones to provide for the baby's developing tissue putting her bone health at risk.
Vitamin D: Vitamin D plays a crucial role in calcium absorption and bone development. It also supports the immune system. Prenatal vitamins often contain vitamin D to ensure that both the mother and baby have an adequate supply.
Iodine: Iodine is necessary for proper thyroid function and the production of thyroid hormones. Adequate thyroid function is important for the baby's brain development.
Other Nutrients: Prenatal vitamins typically contain other essential vitamins and minerals, such as vitamin C, vitamin A, vitamin E, B vitamins, and zinc.
When Should You Start Taking Prenatal Vitamins?
Ideally, women of childbearing age should consider taking prenatal vitamins before they become pregnant. Many pregnancies are not planned, so it is advisable for women who are sexually active to take prenatal vitamins. The neural tube, which becomes the brain and spinal cord, develops during the first month of pregnancy; perhaps before you even know you are pregnant.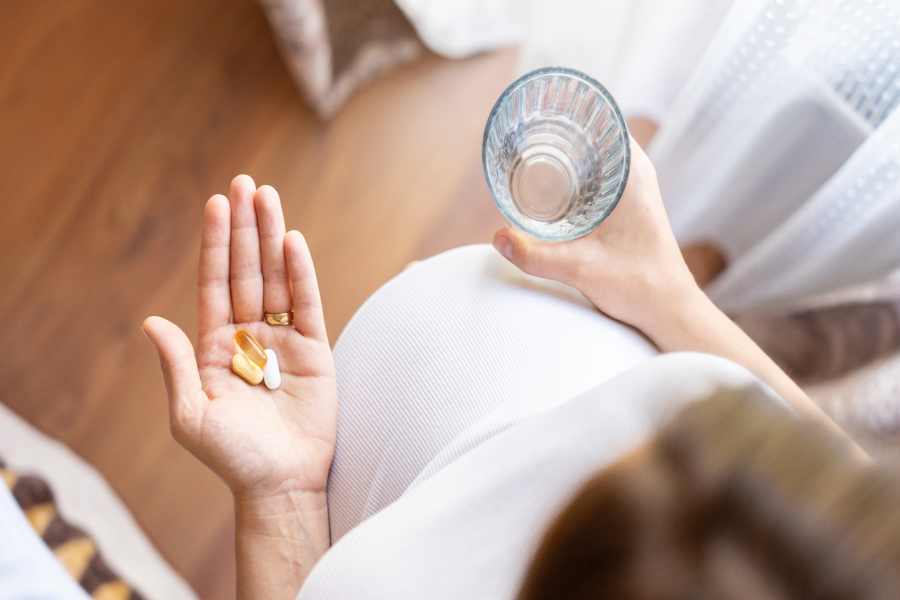 Choosing the Right Prenatal Vitamin
Not all prenatal vitamins are created equally. When selecting a prenatal vitamin, consider the following factors:
Folic Acid: Choose a prenatal vitamin that contains at least 400 to 800 micrograms (mcg) of folic acid.
Iron: Look for a prenatal vitamin with around 27 milligrams (mg) of iron.
Calcium: Check for an adequate calcium content, typically around 1,000 milligrams (mg) per day.
Vitamin D: Confirm that it contains at least 600 IU (International Units) of vitamin D.
Iodine: Look for a vitamin with 150 mcg of iodine.
Avoid Excess: Be cautious of vitamins with extremely high doses of certain nutrients, as excessive intake can be harmful.
Balanced Diet vs. Prenatal Vitamins
Prenatal vitamins are not a substitute for a healthy, balanced diet. They are meant to complement a good eating plan. A diet rich in fruits, vegetables, whole grains, lean proteins, and dairy products can provide many of the essential nutrients needed during pregnancy. Prenatal vitamins are there to fill in potential gaps and provide that extra assurance that both mother and baby are getting what they need.
Consult Your Healthcare Provider
Before starting any vitamin or supplement regimen during pregnancy, it is essential to consult your healthcare provider. They can evaluate your specific nutritional needs and recommend the right prenatal vitamin for you. They can also provide guidance on maintaining a healthy diet throughout your pregnancy.
Prenatal vitamins are a valuable tool to ensure that both you and your baby get the essential nutrients needed during pregnancy. They play a vital role in preventing birth defects, supporting your baby's growth and development, and helping you stay healthy throughout pregnancy. They are not a substitute for a balanced diet. Always eat a variety of nutrient-rich foods. Always consult with your healthcare provider to make informed choices about your prenatal vitamin regimen.
This information is presented as a general guide to present information about prenatal vitamins. It is for informational purposes only. The information provided is not intended to be the only information available about prenatal vitamins. The material provided is not expected to be a substitute for advice or information from your physician or health care provider.
If you have any questions, concerns, fears, apprehensions, unease, or worry about prenatal vitamins contact your health care provider immediately.