Welcoming a New Addition to the Family
As families prepare to welcome a new baby, one of the most crucial aspects is ensuring a smooth transition for older siblings. The arrival of a new baby can be an exciting yet challenging time for children, as they adjust to changes in routines, attention, and family dynamics. This article aims to provide valuable insights and practical tips to help parents and caregivers prepare children for the arrival of a new baby and foster a positive and supportive environment during this transition.
Understanding Sibling Reactions: Emotions and Expectations
When a new baby is on the way, older brothers and sisters may experience a mix of emotions. These emotions can range from excitement and curiosity to jealousy and anxiety. It is important for parents to recognize and support these feelings. Siblings might worry if they will still receive the love and attention they enjoyed from their parents once the baby arrives. Clear communication within the family can help brothers and sisters cope with the upcoming changes.
Open and Honest Communication
Genuine communication is the cornerstone of preparing siblings for the arrival of a new baby into the home. It is imperative that parents engage in age-appropriate discussions with their children about the baby's impending arrival. Share the news in a positive and exciting manner, emphasizing the role of older brothers and sisters as important helpers and mentors. Encourage them to ask questions and express their feelings, creating an open dialogue that fosters understanding and emotional connection.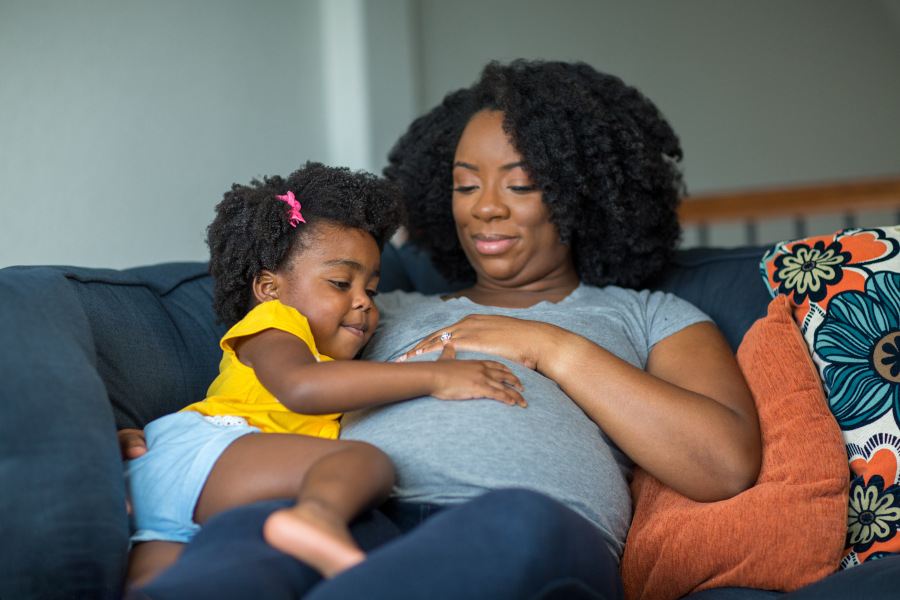 Involvement in Baby Preparation
Involving older siblings in baby preparation activities can help them feel included and important. Engage them in tasks like choosing baby names, decorating the nursery, or picking out baby clothes. These activities provide a sense of ownership and responsibility, reinforcing the idea that they are still important members of the family and play a big role in contributing to the family's new addition.
Maintain Routines and Predictability
As the household adjusts to the new baby, maintaining established routines can provide a sense of stability for older siblings. While some changes are inevitable, strive to keep daily schedules as consistent as possible. This predictability can help children feel secure and ease their transition into their new role as older brothers and sisters.
Quality One-on-One Time
With the demands of a new baby in the home, finding one-on-one time with older siblings can become challenging. Carving out special moments for individual attention is extremely important. Engage in activities that they enjoy, such as reading, playing games, or going for walks. These moments reassure siblings that their parents' love and attention remain steadfast.
Educate and Share Baby Care Responsibilities
Preparing siblings for the reality of newborn baby care can ease their apprehensions. Offer age-appropriate explanations about newborn's needs and behaviors. If older siblings are interested, teach them basic baby care tasks, like gentle holding, diaper changing (with supervision), and bottle feeding. This involvement nurtures a sense of responsibility and involvement.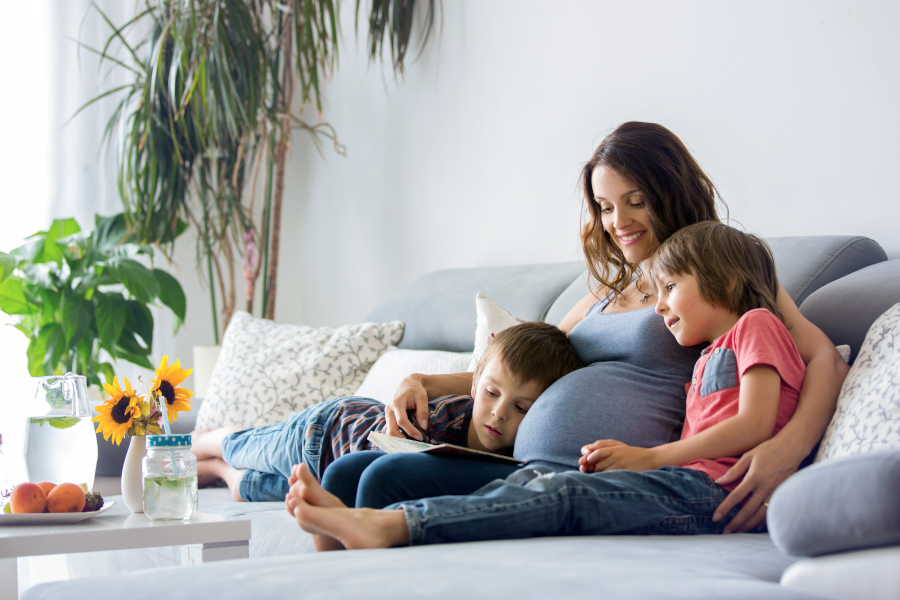 Plan for Visits and Introductions
If possible, plan visits to the hospital or birthing center to introduce older brothers and sisters to the new arrival. This initial meeting can create a positive connection and reduce anxiety. Encourage gentle touches and interactions, emphasizing the importance of being gentle and careful around the baby.
Acknowledge Their Role as Helpers
Throughout the transition, acknowledge the important role older siblings play as helpers. Praise their efforts and contributions in caring for the baby, whether it's fetching a diaper or comforting the baby with a soft touch. This positive reinforcement boosts their confidence and fosters a sense of partnership within the family.
Nurturing a Strong Sibling Bond
Preparing children for the arrival of a new baby requires patience, understanding, and effort from parents and caregivers. By following these tips and strategies, families can help siblings navigate the changes with enthusiasm and positivity. Fostering a strong sibling bond from the beginning lays the foundation for a loving relationship that will continue to grow as the children go through life together. Remember that your support, guidance, and love are key to ensuring a smooth transition and a harmonious family dynamic.
The information is presented as a general guide to present information on preparing siblings for a new baby. It is for informational purposes only. The information provided is not intended to be the only information available about preparing siblings for a new baby. The material provided is not expected to be a substitute for advice or information from your physician or health care provider.
If you have any questions, concerns, fears, apprehensions, unease, or worry about preparing siblings for a new baby contact your health care provider immediately.