Being pregnant with twins is an extraordinary journey filled with double excitement and anticipation. As you reach the 20-week mark, an ultrasound examination becomes a crucial milestone in monitoring the development of both your precious babies. The 20-week ultrasound, also known as the anatomy scan, serves an important role in confirming the normal anatomy of twin fetuses. In this article, we will explore the purpose of the ultrasound at 20 weeks gestation with twins and shed some light on what to expect during this important appointment.
Confirming Normal Fetal Anatomy for Each Twin
One of the primary purposes of the 20-week ultrasound exam in a twin pregnancy is to confirm the normal anatomy of each fetus. This comprehensive examination allows healthcare providers to assess the development of both twins individually. It involves evaluating the structure and function of their organs, limbs, brain, spine, and other vital components. Confirming the normal anatomy of twins gives them their best chance for growth and development while in the uterus. It also can provide much needed reassurance to expectant parents.
Visualizing Twin Fetal Organs and Structures
During the 20-week ultrasound, the healthcare provider or ultrasound technician will carefully visualize and assess the organs and structures of each twin. This detailed examination includes evaluating their hearts, brains, spines, kidneys, bladders, stomachs, and other crucial organs. Images are captured to analyze the size, position, and functionality of these structures. This assessment helps identify any potential abnormalities or concerns that may require further investigation or specialized care.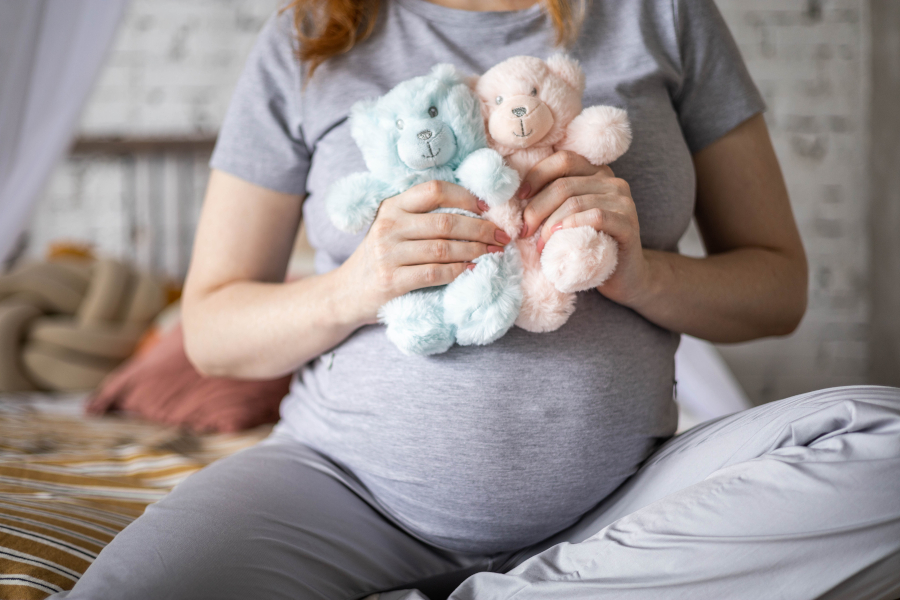 Checking for Twin-Specific Factors and Complications:
In a twin pregnancy, the 20-week ultrasound is also crucial for identifying twin-specific factors and potential complications. The ultrasound can reveal information about the placentas, amniotic sacs, and umbilical cords of both twins. It helps determine if each twin has an individual placenta (dichorionic) or if they share a placenta (monochorionic), which can impact their development and healthcare management. Additionally, an ultrasound examination helps monitor the blood flow and growth patterns between the twins, identifying any signs of twin-to-twin transfusion syndrome (TTTS) or other twin-related complications.
Identifying Genetic Markers and Screening for Abnormalities:
While the 20-week ultrasound does not directly diagnose genetic conditions, it may detect certain physical markers associated with genetic abnormalities in twin pregnancies. These markers, along with other prenatal screening tests, can help healthcare providers assess the risk of specific genetic disorders. In some cases, further genetic counseling or diagnostic tests may be indicated based on the findings during the examination.
Determining the Gender of Twins (Optional)
A highly anticipated aspect of the 20-week ultrasound for twin pregnancies is the opportunity to determine the gender of both babies. If you choose to know the gender, the ultrasound may reveal whether you are carrying two boys, two girls, or one of both. It is important to note that gender determination is an optional part of the appointment, the primary focus is evaluating the normal anatomy and well-being of the twins.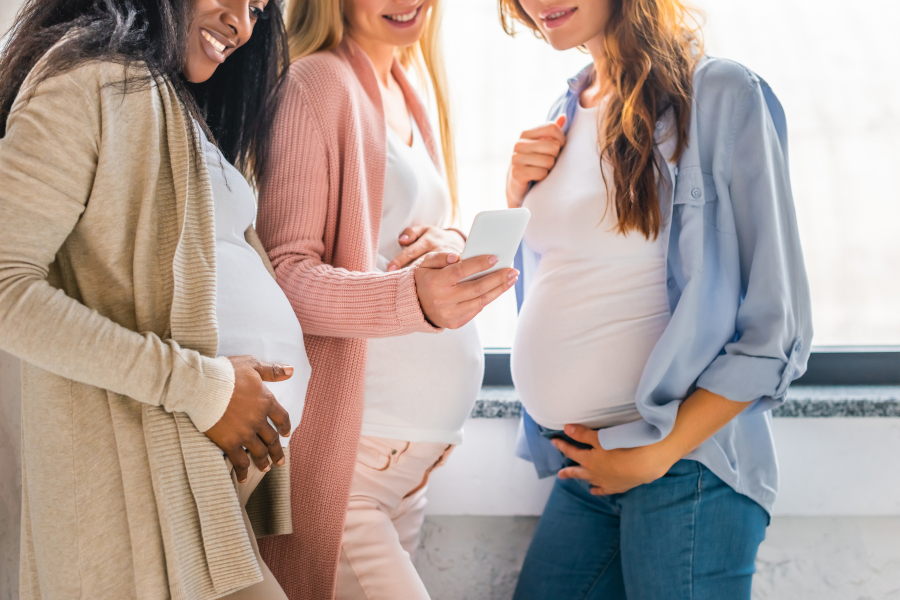 Providing Reassurance and Peace of Mind
The 20-week ultrasound appointment serves as a significant source of reassurance and peace of mind for expectant parents of twins. Seeing the detailed anatomy of each baby, observing their movements, and hearing their heartbeats provides a sense of connection and validation. It offers visual confirmation of the healthy growth and development of both twins, alleviating many concerns and strengthening the bond between parents and their little ones.
Identifying Potential Abnormalities or Concerns
While the majority of twin pregnancies progress without complications, the 20-week ultrasound can help identify potential abnormalities or concerns. If any irregularities are detected, further evaluations, consultations with specialists, or additional monitoring may be recommended to ensure the well-being of both twins and their mother. Early detection and appropriate management of any potential issues are crucial for optimizing outcomes.
The 20-week ultrasound appointment in a twin pregnancy plays a vital role in confirming the normal anatomy of each fetus, assessing twin-specific factors, and identifying potential complications. It offers expectant parents the opportunity to visualize the growth and development of both babies and provides reassurance and peace of mind. Embrace this important milestone in your journey of carrying twins and celebrate the wonder of new life as you eagerly anticipate meeting your beautiful little duo. You also might be able to come away from the exam knowing the sexes of your children.
The information is presented as a general guide to present information about the value of the 20-week ultrasound examination when pregnant with twins. It is for informational purposes only. The information provided is not intended to be the only information available about the value of the 20-week ultrasound examination when pregnant with twins. The material provided is not expected to be a substitute for advice or information from your physician or health care provider.
If you have any questions, concerns, apprehensions, unease, or worry about ultrasound examinations contact your health care provider immediately.