Ultrasound scans play a crucial role in monitoring the development and well-being of a baby during pregnancy. These non-invasive imaging techniques utilize sound waves to create visual images of the fetus, allowing healthcare providers to assess various aspects of pregnancy. In this article we will explore the different types of ultrasound scans commonly used during pregnancy and their specific purposes. Understanding these techniques can help expectant parents gain insights into their baby's health and enhance their overall pregnancy experience.
Transabdominal Ultrasound
The transabdominal ultrasound is the most common and widely known type of ultrasound scan used during pregnancy. It involves placing a handheld device called a transducer on the abdomen and moving it gently in a variety of directions to capture images of the uterus and developing fetus. This scan is typically performed during the early stages of pregnancy to confirm the presence of a gestational sac, estimate the due date, and check for multiple pregnancies. Transabdominal ultrasound provides an overall view of the uterus and allows for the assessment of fetal growth and the detection of many potential abnormalities and an estimation of the date of expected delivery.
Transvaginal Ultrasound
In certain situations, a transvaginal ultrasound may be recommended. This type of ultrasound involves inserting a narrow, lubricated transducer into the vagina to obtain clearer and more detailed images. Transvaginal ultrasounds are often performed early in gestation and very often the first ultrasound performed is of this type. Using a transvaginal approach allows for a higher level of detail which may be needed to confirm fetal viability in the very early stages, visualizing the yolk sac, and assessing the condition of the cervix. It is a safe and relatively comfortable procedure that provides a closer look at the uterus and early pregnancy structures.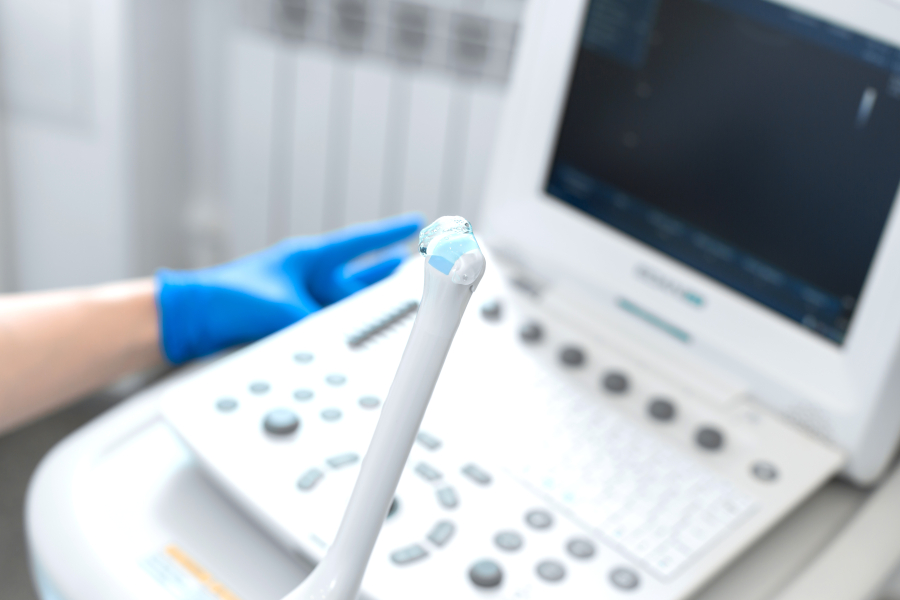 Doppler Ultrasound
Doppler ultrasound is a specialized type of ultrasound scan that is used to evaluate blood flow within the body. It measures the movement of blood in the vessels, providing valuable information about the integrity of the circulatory system. Doppler ultrasound can be used during pregnancy to assess the blood flow in the umbilical cord, placenta, and fetal organs. This scan is particularly beneficial in identifying potential complications like fetal growth restriction, preeclampsia, or placental abnormalities. Doppler ultrasound enables healthcare providers to monitor the well-being of the baby and make informed decisions regarding care and management.
3D/4D Ultrasound
3D and 4D ultrasounds offer an enhanced visualization of the fetus, providing a three-dimensional or live-action view of the baby in the womb. These scans use advanced technology to create detailed, realistic images of the baby's facial features, limbs, and movements. While 3D ultrasound captures static images, 4D ultrasound adds the dimension of time, allowing parents to see their baby moving in real-time. Although 3D/4D ultrasounds are primarily used for bonding and creating memorable keepsakes, they can also assist in identifying certain structural abnormalities or facial clefts. It is important to note that 3D/4D ultrasounds are typically considered elective procedures and not medically necessary.
Fetal Echocardiography
Fetal echocardiography is a specialized ultrasound scan focused on assessing the structure and function of the baby's heart. It is performed by a specially trained sonographer or a pediatric cardiologist. This scan is typically recommended when there is an increased risk of congenital heart defects due to factors such as maternal health conditions, family history, or other fetal abnormalities detected on previous ultrasounds. Fetal echocardiography allows for early detection of heart abnormalities, enabling healthcare providers to plan appropriate interventions or referrals for further evaluation and treatment.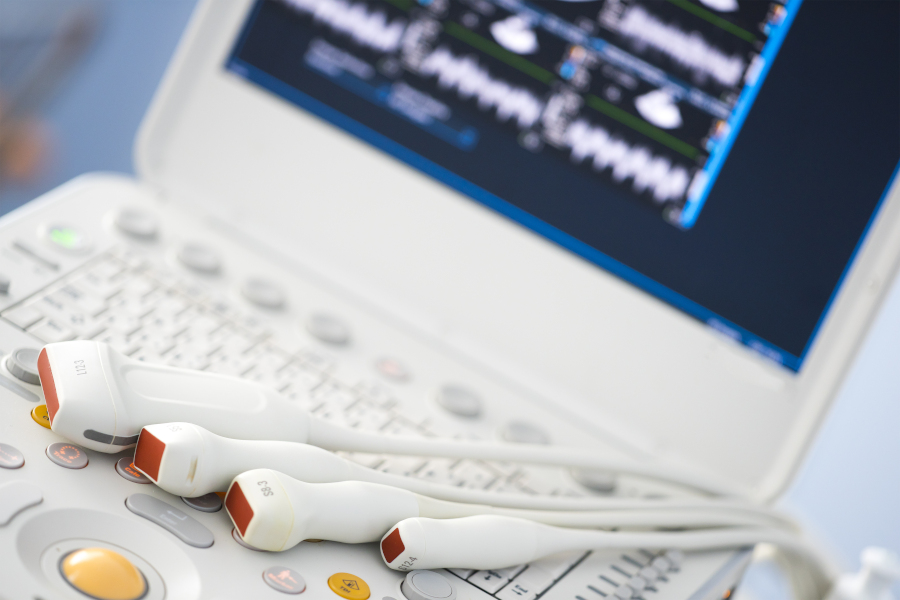 Biophysical Profile (BPP) Ultrasound
A biophysical profile (BPP) ultrasound combines ultrasound imaging with additional fetal assessments to evaluate the overall well-being of the baby. It assesses specific parameters, including fetal movement, breathing movements, muscle tone, amniotic fluid volume, and fetal heart rate. The BPP ultrasound is often recommended if there are concerns about fetal health or in a high-risk pregnancy. It can assess fetal oxygenation and provides valuable information for making decisions regarding the timing of delivery or the need for additional monitoring.
Ultrasound scans are invaluable tools in monitoring the progress of a pregnancy and ensuring the health and well-being of both mother and baby. The different types of ultrasound scans discussed in this article serve specific purposes, ranging from confirming pregnancy and estimating due dates to evaluating fetal anatomy, blood flow, and cardiac health. Each ultrasound technique contributes to a comprehensive understanding of the pregnancy, allowing healthcare providers to provide personalized care and support. Embrace the opportunities these scans offer to bond with your baby and gain insights into their remarkable development.
The information is presented as a general guide to present information on the different types of ultrasounds available. It is for informational purposes only. The information provided is not intended to be the only information available about the different types of ultrasounds available. The material provided is not expected to be a substitute for advice or information from your physician or health care provider.
If you have any questions, concerns, apprehensions, unease, or worry about the different types of ultrasounds available contact your health care provider immediately.