Navigating Pregnancy Discomfort
Pregnancy is a remarkable period in a woman's life filled with excitement and anticipation, but it also comes with its share of discomfort. As your body undergoes significant changes to nurture a growing life, you may experience aches, pains, and sleep issues. This article is dedicated to helping you understand and manage these common discomforts during pregnancy, offering practical insights and strategies for a more comfortable and restful experience.
Understanding Pregnancy Discomfort: The Whys and Hows
Pregnancy discomfort is a result of the physiological changes your body undergoes to accommodate the enlarging uterus and a developing baby. These changes include hormonal shifts, increased blood volume, weight gain, and changes in posture. It is important to recognize that while discomfort is common, it varies from woman to woman and from one pregnancy to another.
Aches and Pains: Navigating the Unwanted Symptoms
Back Pain: The weight of your growing uterus can strain your lower back. To alleviate this, practice good posture, wear supportive shoes, and use pillows for added lumbar support.
Round Ligament Pain: As your uterus expands, the ligaments supporting it can stretch and cause sharp or dull pain in the lower abdomen. Avoid sudden movements and use gentle stretches for relief.
Pelvic Pain: Hormonal changes can relax the ligaments in your pelvis, leading to discomfort. Practice pelvic tilts and avoid standing for prolonged periods.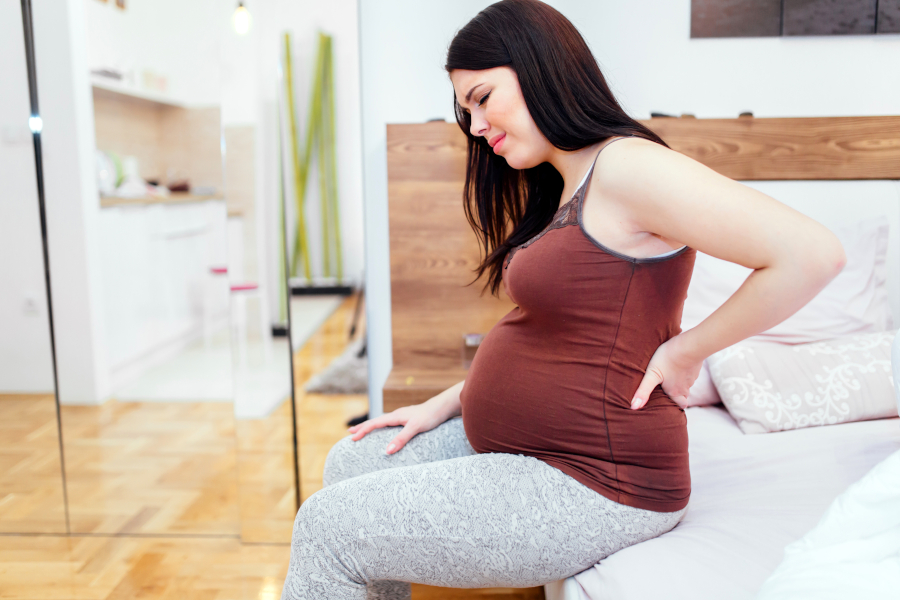 Gentle Exercise and Stretching
Engaging in gentle exercises and stretches can help alleviate discomfort by improving circulation, flexibility, and muscle tone. Prenatal yoga, swimming, and walking are excellent choices.
Sleep Issues: Counting Sheep During Pregnancy
Insomnia: Hormonal changes, discomfort, and anxiety can contribute to insomnia. Establish a calming bedtime routine and create a comfortable sleep environment.
Restless Legs Syndrome: This condition is characterized by an irresistible urge to move the legs due to discomfort. Regular exercise, warm baths, and avoiding caffeine can help manage it.
Frequent Urination: As your baby and uterus grow, pressure on your bladder increases. To minimize disruptions to your sleep, avoid consuming liquids close to bedtime.
Sleep Hygiene
Practice good sleep hygiene by maintaining a consistent sleep schedule, keeping your bedroom dark and cool, and limiting screen time before bed. Do not take any medications for sleep without consulting with your healthcare provider.
Managing Heartburn and Indigestion: Digestive Disturbances
Heartburn: Hormones can relax the valve between your stomach and esophagus, leading to heartburn. Avoid large meals, spicy foods, and lying down immediately after eating.
Indigestion: The enlarged uterus slows the rate that digested food leaves the stomach and enters the intestines which leads to feelings of being bloated. Eat small, frequent meals, and avoid greasy or fatty foods.
Mindful Eating
Eat slowly and chew your food thoroughly to aid digestion. Consider keeping a food diary to identify trigger foods that exacerbate heartburn or indigestion.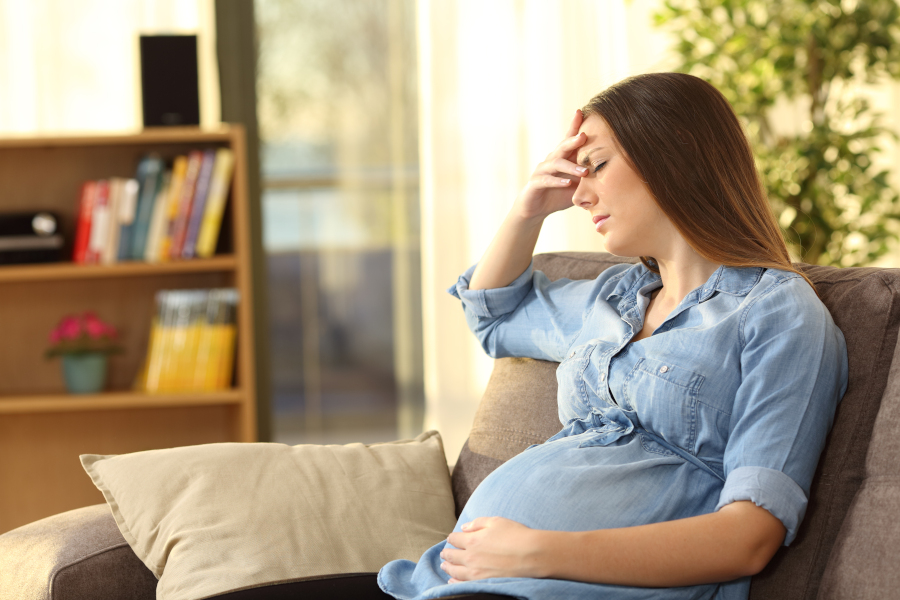 Swelling and Edema: Managing Fluid Retention
Swollen Feet and Ankles: Fluid retention can cause swelling in your lower extremities. Elevating your legs, wearing supportive shoes, and avoiding prolonged standing can help. Consult with your healthcare provider before wearing compression stockings.
Carpal Tunnel Syndrome: Upper extremity swelling can compress nerves in your wrists, causing tingling or numbness in the fingers and hands. Wearing wrist braces at night can provide symptomatic relief.
Stay Hydrated
Paradoxically, staying hydrated can help reduce fluid retention by promoting better circulation. Aim for consistent water intake throughout the day.
Navigating Discomfort with Resilience
Pregnancy discomfort is a testament to the incredible changes your body is undergoing to bring forth new life. While discomfort can be challenging, the strategies outlined in this article can help you manage aches, pains, and sleep disturbances more effectively. Remember that each pregnancy is unique, and it is important to communicate any persistent or severe discomfort to your healthcare provider. Embrace self-care, mindfulness, and the joyous anticipation of welcoming your little one into the world.
The information is presented as a general guide to present information on pregnancy discomfort. It is for informational purposes only. The information provided is not intended to be the only information available on pregnancy discomfort. The material provided is not expected to be a substitute for advice or information from your physician or health care provider.
If you have any questions, concerns, fears, apprehensions, unease, or worry about pregnancy discomfort contact your health care provider immediately.