The due date of a pregnancy holds great anticipation and excitement for expectant parents. It marks the estimated date when their baby will be born and become the newest member of the family. But have you ever wondered how due dates are determined and calculated? We will delve into the fascinating topic of pregnancy due dates, exploring how they are estimated, and the methods used to calculate them.
A due date, also known as the estimated date of delivery (EDD) or estimated date of confinement (EDC), is the approximate day on which your baby is expected to be born. It serves as a guideline for healthcare providers to monitor the progress of your pregnancy and ensure appropriate care. It is crucial to remember that due dates are not an exact science. Babies have their own schedule, and only a small percentage are born precisely on their due dates. Understanding the nature of due dates can help you manage your expectations and embrace the uniqueness of your baby's arrival.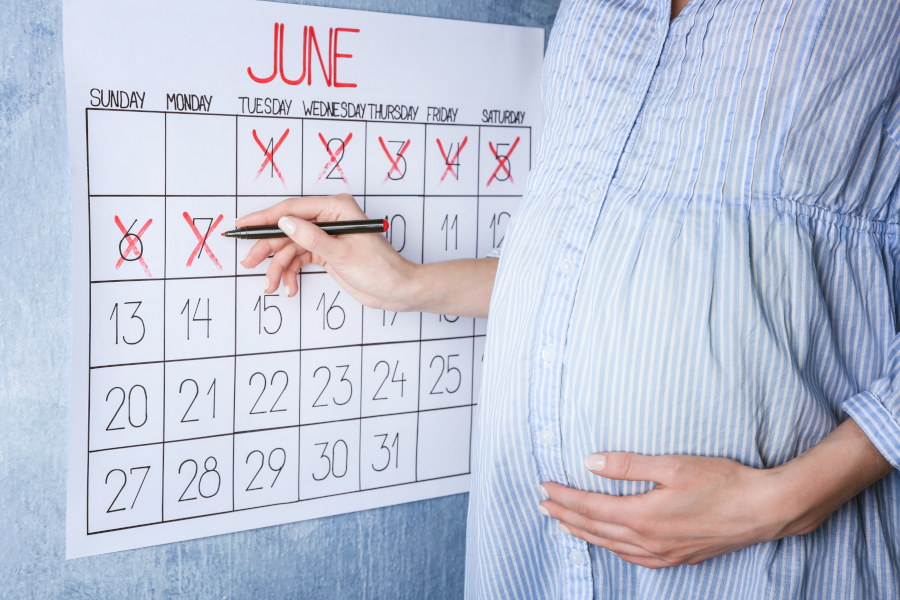 Calculating the Due Date
Several methods are used to calculate the due date of a pregnancy. Let's explore the most common ones:
1. Last Menstrual Period (LMP):
The most widely used method to estimate the due date is based on the first day of your last normal menstrual period (LMP). Healthcare providers assume a regular 28-day menstrual cycle and calculate the due date by adding 280 days (or 40 weeks; approximately 9 months and 7 days) to the first day of the LMP.
Another method of calculating the due date is to determine the first day of your last normal menstrual period; count back 3 calendar months from that date and then add 1 year and 7 days to that date.
It is important to note that not all women have a textbook 28-day cycle, and ovulation may occur earlier or later in each menstrual cycle, affecting the accuracy of this method.
2. Ultrasound Dating:
Ultrasound dating is another method used to estimate the due date, particularly in the first trimester. During an ultrasound examination, the size of the embryo or fetus is measured, providing valuable information about gestational age. This measurement is then compared to established growth charts to estimate the due date more accurately. Early ultrasounds (between 8 and 12 weeks) are considered the most reliable for dating purposes.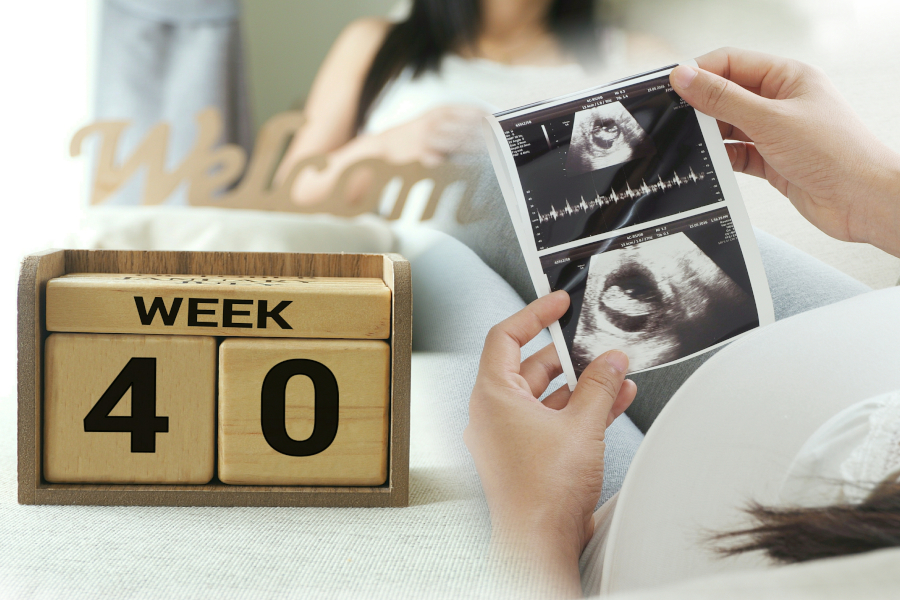 Factors Affecting Due Date Calculation
While the above methods provide a general estimate of the due date, it's important to recognize that several factors can affect the accuracy of these calculations:
1. Irregular Menstrual Cycles:
Women with irregular menstrual cycles or a history of irregular periods may find it challenging to determine their due dates accurately using the LMP method. In such cases, ultrasound dating becomes more crucial.
2. Variability in Ovulation:
The timing of ovulation can vary from woman to woman and even from one menstrual cycle to another. If ovulation occurs earlier or later than expected, it can affect the estimated due date.
3. Multiple Gestation:
In the cases of twins, triplets, or other multiples, due date calculation becomes more complex. The growth patterns and development of each fetus may differ, making it challenging to determine an exact due date.
4. Late Pregnancy Confirmation:
Women who have delayed confirmation of their pregnancy or who are uncertain about the date of their last menstrual period may experience greater uncertainty regarding their due dates. In such cases, ultrasounds and other diagnostic tools become essential for accurate dating.
The due date of a pregnancy holds tremendous significance for expectant parents, providing a timeframe for their baby's arrival. While due dates are estimated using methods like the last menstrual period and ultrasound dating, it's important to remember that they are not set in stone. Each pregnancy is unique, and babies often arrive in their own time. It is essential to discuss any concerns or questions about your due date with your healthcare provider, who will guide you through the process and ensure the best care for you and your baby.
The information is presented to be a general guide to present information about calculating due dates. It is for informational purposes only. The information provided is not intended to be the only information available concerning calculating due dates. The material provided is not expected to be a substitute for advice or information from your physician or health care provider.
If you have any questions, concerns, apprehensions, unease, or worry about calculating your baby's due date contact your health care provider immediately.