What is a multiple pregnancy?
A multiple pregnancy is a pregnancy where the mother carries more than 1 baby at a time. A mother can carry 2 babies, when that occurs the babies are called twins. A multiple pregnancy also occurs when a mother carries 3 babies, they are called triplets. Less common occurrences are:
4 babies Quadruplets
5 babies Quintuplets
6 babies Sextuplets
There have been pregnancies where the mother carried and delivered eight babies.
Multiple births make up only about 3 in 100 live births, but the twin birth rate is increasing, and it is now 32.6 per 1000 live births. Having triplets or more is called a "higher order" pregnancy and it occurs in just about 1 in 50 multiple pregnancies.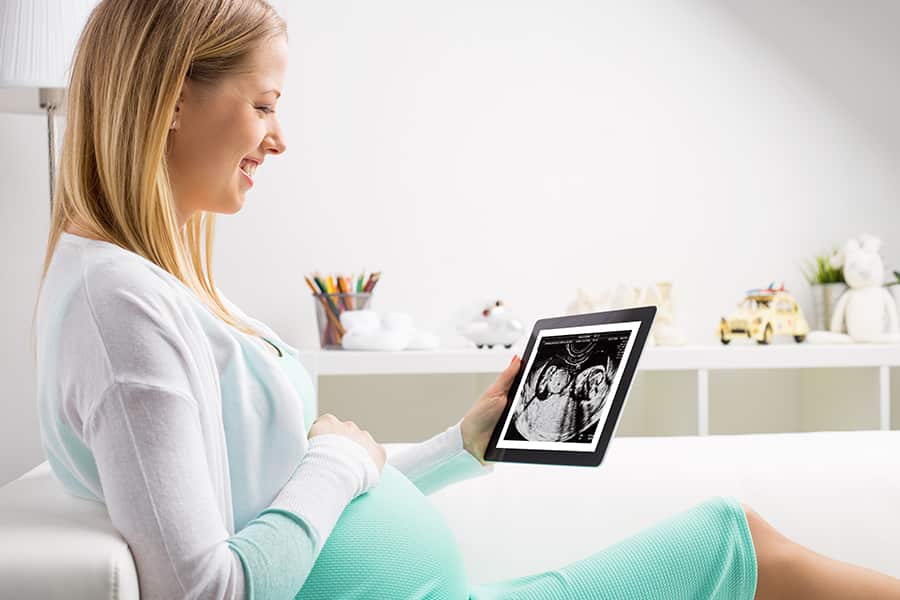 How Do Multiple Pregnancies Occur?
A multiple pregnancy can occur when the mother has more than one egg released from her ovary at the same time. Both eggs are fertilized by sperm, then implant into the uterine wall. Another way that a multiple pregnancy can occur is when after a single egg is fertilized by a sperm it spontaneously divides or splits into 2 fertile eggs. Both eggs implant in the uterine wall and twins develop. Multiple pregnancies are more common today because of increasing use of in-vitro fertilization (IVF) and fertility drugs. During IVF it is not unusual to have more than 1 fertilized egg placed into the uterus and then have more than 1 embryo progress to uterine implantation and a multiple pregnancy. The use of fertility drugs is used to stimulate the ovaries to release more than 1 egg and this increases the chance of a multiple pregnancy.
Identical (Monozygotic) Twins
One egg is fertilized and then divides before implantation in the uterine wall. Identical twins are always the same sex. These twins look very much alike and have the same (identical) set of genes.
Fraternal (Dizygotic) Twins
Two eggs are released and fertilized before uterine implantation. These twins can be 2 girls or 2 boys or a boy and a girl. Some fraternal twins can look very much alike, but they may also look very different. They resemble each other the same way as same sex siblings might have a "family resemblance." Their genetic material is different for each twin.
Triplets or "Higher Order" Multiple Pregnancy
Triplets, quadruplets, and more can be a combination of both identical and fraternal multiples. By chance alone they can be all girls, all boys, or any combination.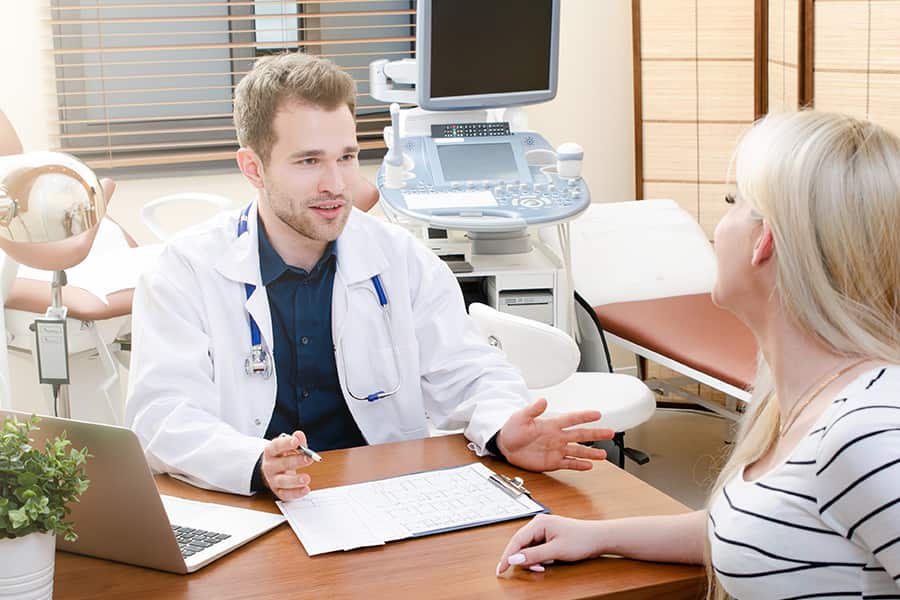 Signs and Symptoms of a Multiple Pregnancy
To positively diagnose a multiple pregnancy, you will need to get an ultrasound of the uterus examination. The image from the inside of your uterus will reveal how many babies are present. Signs and symptoms can include:
Severe nausea and vomiting (Morning sickness)
Rapid weight gain in the first trimester
More than one heartbeat heard at a pre-natal examination
Higher than expected human chorionic gonadotropin (HCG) levels
The uterus is larger than expected
Possible Complications of Multiple Births
Most healthcare providers consider multiple pregnancies as "high risk." You can expect your provider to watch you very closely for potential problems that can develop when you are carrying more than 1 baby.
Premature labor and births – This is the most common complication of multiple pregnancies. You are likely to go into labor at about 37 weeks instead of 40 weeks.
Fetal growth retardation – Also called small for gestational age. This can lead to low-birth-weight babies. One or more of the babies is not growing at the proper rate.
Pre-eclampsia or Gestational High Blood Pressure – Complications due to high blood pressure happen at twice the rate in multiple pregnancies compared to single pregnancy. This complication also tends to happen earlier in pregnancy and be more severe in multiple pregnancies than single pregnancy.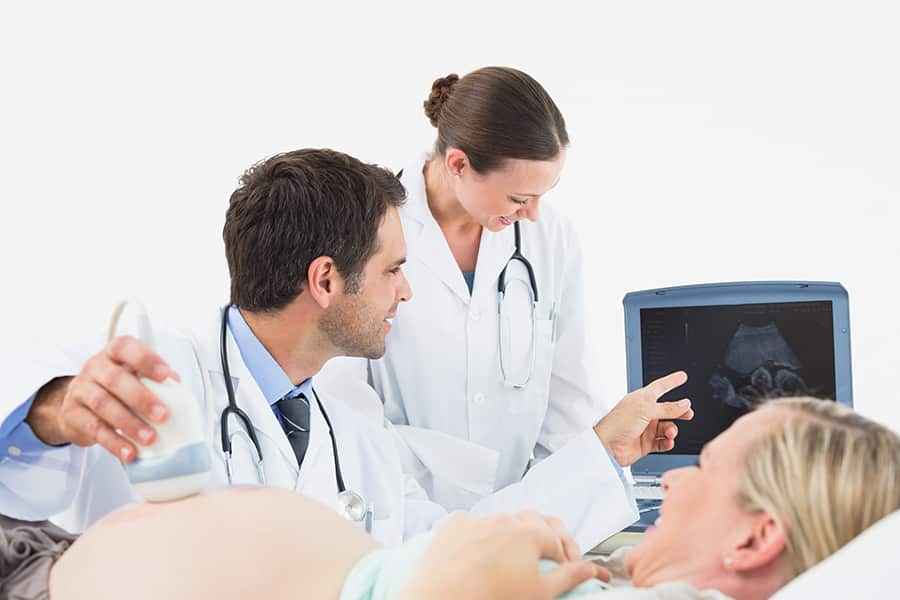 How to stay healthy during a multiple pregnancy
Eating nutritious foods, getting enough rest, regular doctor visits, avoiding drugs and alcohol, and getting a safe amount of low-impact exercise are all excellent steps for any woman during a multiple pregnancy.  Eating healthy proteins, keeping well hydrated, and following all recommendations by your health care provider about pre-natal vitamins help lead to a happy and healthy pregnancy and babies!
If you have any questions, concerns, apprehensions, unease, or worry about your fetus' development contact your health care provider immediately.