Labor and delivery can be intense and painful experiences, but there are a variety of pain relief options available to help manage discomfort and promote a more positive birthing experience. In this blog, we will explore some safe and commonly used pain relief options during labor and delivery.
Relaxation Techniques
Relaxation techniques can help manage pain and promote a sense of calm during labor. Deep breathing exercises, visualization, and progressive muscle relaxation can help reduce tension and promote relaxation. These techniques focus on breathing deeply and rhythmically, visualizing pleasant images or experiences, and consciously relaxing muscles throughout the body. Controlled breathing techniques often involve slow, deep breathing and faster, shallower breathing employed at strategic points during labor. They were first made popular via the Lamaze and Bradley Methods, which many women and their partners still use today. There is no one "best" breathing method. If you are practicing consciously, any form of deep breathing can be helpful,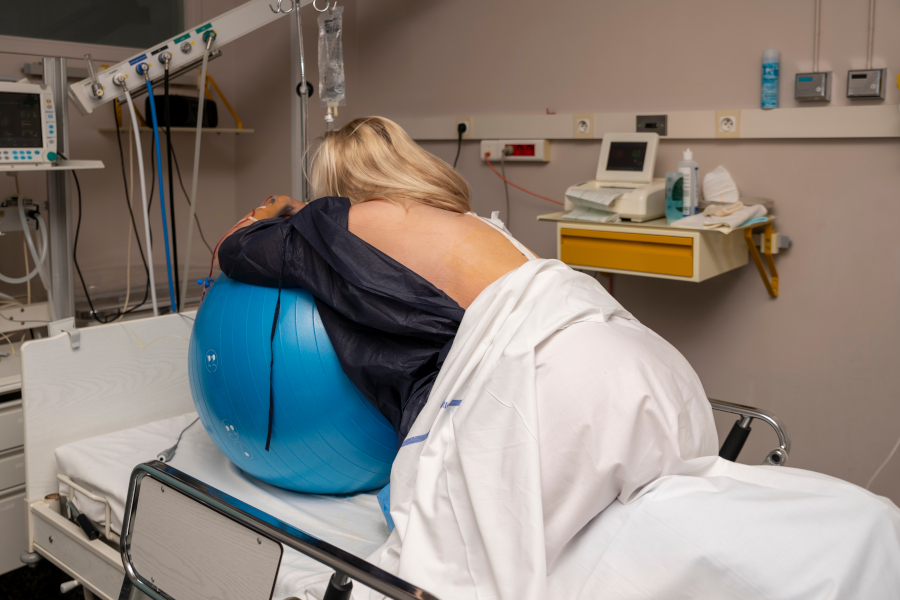 Movement and Position Changes
Moving around and changing positions during labor can help alleviate pain and facilitate the progression of labor. Walking, rocking in a chair, using a birthing ball, or adopting different positions such as kneeling, squatting, or sitting on a birth stool can help relieve pressure, improve blood flow, and encourage optimal positioning of the baby. Experiment with different positions to find what works best for you.
Water Immersion or Hydrotherapy
Water immersion, such as taking a warm bath or shower, or using a birthing pool, can provide pain relief during labor. The buoyancy of water can reduce the sensation of weight and gravity, helping to alleviate discomfort. Hydrotherapy can also promote relaxation and a sense of well-being. Many hospitals provide Jacuzzi tubs in their labor and delivery department. If using a hot tub during labor, keep the jets of water directed away from your vagina (you don't want to force water inside) and make sure the temperature is warm, hot (you need to keep your body temperature in a safe range).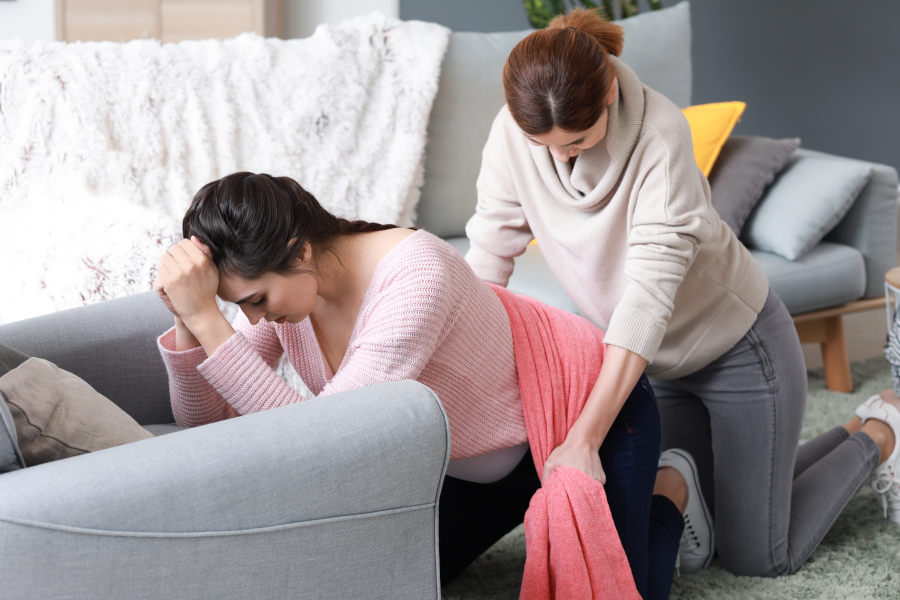 Massage and Acupressure
Massage and acupressure techniques can help reduce pain and provide comfort during labor. Gentle massages, particularly on the lower back, hips, and shoulders, can help relieve tension and promote relaxation. Applying pressure, such as firm pressure on the lower back, can help alleviate back pain during contractions. Acupressure works by having your practitioner use thumb or finger pressure or by applying pressure with small beads. Acupressure on the center of the ball of the foot is said to help back pain during labor. Studies have been conducted on acupressure and massage techniques and there is good evidence to suggest that the therapies can make labor pain less intense and possibly even reduce the need for conventional pain medications.
Heat and Cold Therapy
Heat and cold therapy can be beneficial for pain relief during labor. Applying a warm compress or using a heating pad on the lower back or abdomen can help relax muscles and provide relief. Cold therapy, such as applying ice packs or using cold towels, can help numb the area and reduce swelling. Experiment with both heat and cold to find which provides better relief.
Nitrous Oxide
Nitrous oxide, also known as "laughing gas," is a form of pain relief that can be self-administered during labor. Inhaled through a mask or mouthpiece, it is a colorless, odorless gas that is usually mixed 50/50 with oxygen for women during labor. Nitrous oxide provides temporary pain relief and a sense of relaxation. It does not eliminate pain completely but can help take the edge off and make contractions more manageable.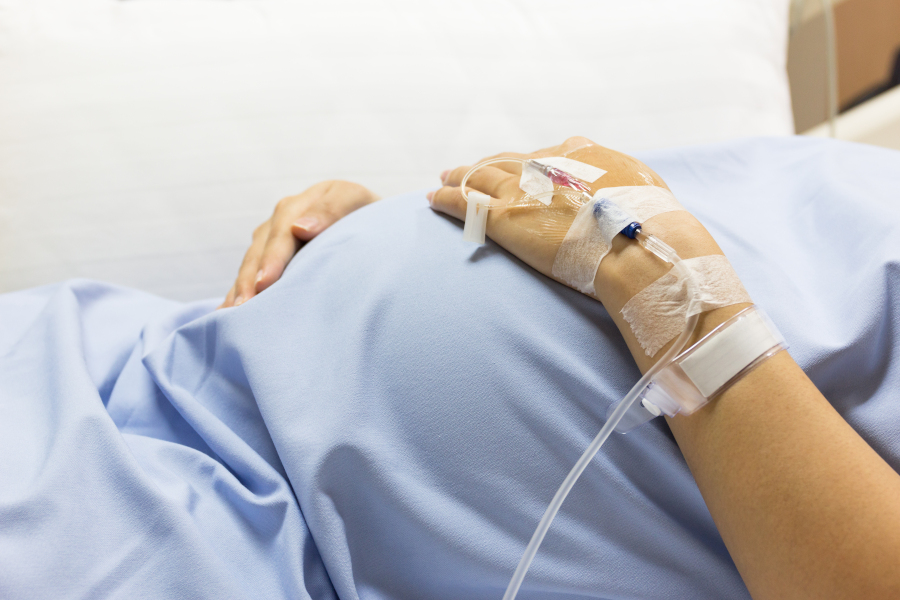 Epidural Anesthesia
Epidural anesthesia is a common form of pain relief used during labor. It involves the injection of a liquid anesthetic into the space around the spinal cord, numbing the lower half of the body. It is the pain relief of choice for about two-thirds of all laboring women delivering (both vaginal and cesarean) at hospitals. An anesthesiologist inserts a thin catheter into your back to deliver the anesthetic. It could take 15 minutes (or longer) for the medication to take effect. An epidural provides effective pain relief and allows the mother to remain awake and active during labor. Once the epidural starts working, your entire lower body will feel numb, also effecting the nerves of your uterus — so you will not feel the pain of contractions (you will note the tensing of your uterus and some pressure). When the time comes some women experience difficulty pushing on an epidural; others report no trouble. If you find that you are not able to effectively push, your healthcare provider may choose to use forceps to help get your baby out.
Medications for Labor
Medications such as opioids or non-opioid analgesics, can be administered to provide pain relief during labor. These medications help take the edge off the pain and promote relaxation. They are usually used during the early stages of labor and can make the woman feel drowsy. Many women find that a pain reliever helps to take the edge off and make contractions and pushing more manageable. Experiencing less pain can help some women get more rest between contractions and feel more relaxed overall.
Supportive Environment and Emotional Support
Creating a supportive environment and receiving emotional support during labor can significantly impact the experience. A trusted partner, doula, or healthcare provider by your side can provide comfort, encouragement, and reassurance. Feeling supported and surrounded by a positive, caring team can help reduce anxiety and manage pain effectively.
Labor and delivery can be challenging, but there are many pain relief options available to help manage discomfort and create a more positive birthing experience. From relaxation techniques and movement to water immersion, massage, and medical interventions like epidurals, each person can find the methods that work best for them. It is important to remember that pain relief options should be discussed with healthcare providers and tailored to individual needs and circumstances. By exploring these safe and effective pain relief options, mothers in labor can feel empowered and supported as they navigate the incredible experience of childbirth.
The information is presented as a general guide to present information on pain relief options available during labor. It is for informational purposes only. The information provided is not intended to be the only information available about pain relief options available during labor. The material provided is not expected to be a substitute for advice or information from your physician or health care provider.
If you have any questions, concerns, fears, apprehensions, unease, or worry about pain relief options available during labor contact your health care provider immediately.