Have you ever pulled off a prank that made your loved ones laugh with tears of joy?
There are plenty of ways you can make your pals, family, and loved ones feel delighted and absolutely special. And if you're expecting a baby, pranks like a fake ultrasound for a gender reveal might be one of the most memorable experiences of their lives. Using a fake report that shows you're pregnant and having twins can definitely give your significant ones a ride of laughter and fun that they will treasure forever!
Using a Fake Ultrasound for Gender Reveal
For many women, being pregnant and motherhood are monumental life events. They call for celebrations and congratulations. One thing that adds to the joy and blissful feeling is an ultrasound report, showing a fetus' imaging. The good news is that you can get a fake ultrasound online and use the design featuring a baby's picture to prank your friends.
Still not convinced? Take a look at some of these exciting and cool ideas to pull off a fake ultrasound trick for gender reveal to fool your friends.
Make a Fake Ultrasound Prop to Reveal Baby Gender
Let's admit, we all are keen and curious when it comes to finding out the gender of the baby. It is one of the exciting and fun parts of becoming a parent. That is perhaps the reason why gender reveal parties have become a raging trend nowadays. In fact, to-be-parents love to celebrate these announcements by throwing a theme party.
You might have attended many such parties with a regular "blue for baby boys" and "pink for baby girls" theme. How about bringing a twist in this traditional way and use a fake ultrasound as a prop? The unique idea can be a great addition to your gender reveal set-up. The best part is it doesn't involve the hassle of getting an actual ultrasound and acts as an excellent prop to make an announcement.
Many reliable prop/gag providers design customized funny fake ultrasound props to make your parties extra entertaining. Try fake ultrasound with a "blue/pink bowtie" or "12 weeks twins" to keep your guests engaged at a gender reveal party.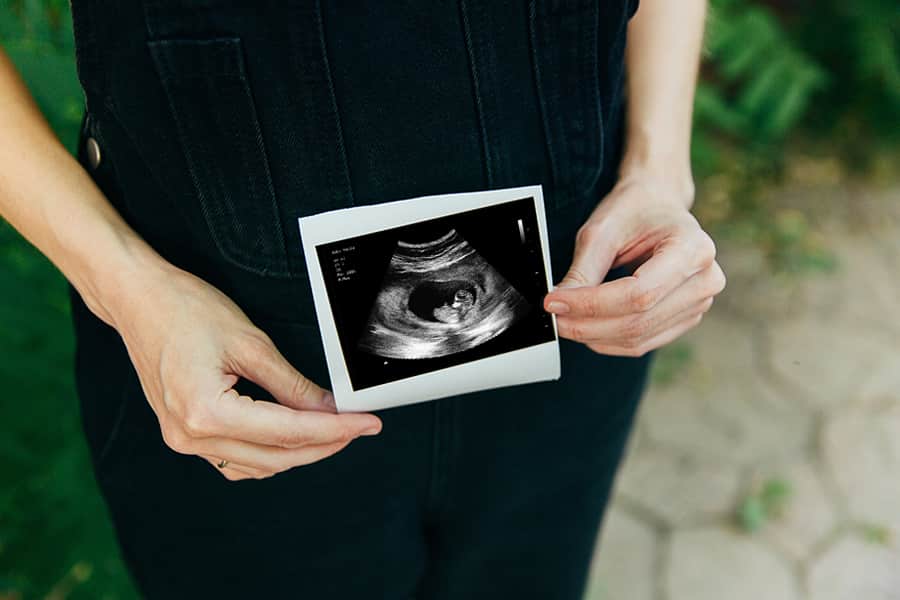 Revive Memories of the Happiest Accident of Your Life
If you think married couples can't enjoy life or have fun, you might be wrong. Being married itself is a journey full of exciting experiences, and announcing pregnancy is one of them.
The point is, you can make your marriage more interesting if you know how to celebrate the little moments. You can add a little humor to your serious and boring relationship using a fake ultrasound for gender reveal.
It is especially true if you and your husband weren't expecting more kids or having a baby after a long time. Using a fake ultrasound will bring back all the delightful memories of the time you became parents for the first time. It serves as an inspiration for other couples waiting to enter parenthood.
Announce Your Pregnancy in a Unique Way
The idea is great if you're expecting a baby for the first time.
Revealing this news to your partner for the first time is a thrilling experience. You're nervous, overwhelmed, yet ecstatic to break the news. It is something you two have been hoping and anticipating for a long time.
A unique way to announce it will make the news extra special. However, there is no fun in just saying "I am pregnant," as it surely lacks fun and excitement overall.
When you use a fake ultrasound for this announcement, you can make the news sound more exciting. If you don't want to get into extra preparations, all you can do is slip the scan into his pillow, book, or the morning paper. It will be a real surprise, a treat for a father-to-be, and help you be a little more creative when you break the news.
A Fun Souvenir to Replace a Lost Ultrasound
When many women receive their ultrasounds, they cherish it as a wonderful possession.
And why should they?
It is, without a doubt, a beautiful reminder of the most meaningful and significant events that happened in their life. However, ultrasound scans are fragile and lose their prints over the years. In many cases, mothers lose it, or they get damaged.
This is when using a fake ultrasound is an ideal way to recreate the memories. You can use it as a replacement memento to replicate feelings and emotions associated with the news. You can even customize it with interesting captions, themes, and tags.
How a Fake Ultrasound for a Gender Reveal Works
Pulling off a prank with a fake ultrasound for gender reveal is so cool!
It is not only fuss-free, easy but also super convincing. You can even get a fake ultrasound with your name on it. As mentioned above, there is an array of personalized fake ultrasound collections available in the market.
However, you need to be vigilant when choosing reliable services. Only well-known and credible prank/gag product manufacturers can provide quality fake sonograms that look real so that you have an incredibly fun time fooling your loved ones and friends.
It must be convincing enough to get you tons of gifts from your family. It doesn't end here; adding this cute gag item to your bachelorette parties, birthdays, and Christmas is innovative to take enjoyment to the next level.
Summing Up
All in all, a fake sonogram or ultrasound prank is one of the most convincing, sought-after, and highly-entertaining tricks. It is extremely effortless to complete yet overflows with a unique realistic touch of humor and originality. Thus, use a fake sonogram to capture your loved ones' reactions and enjoy some memorable moments.
Use these ideas to bring some smiles in the years to come!